Working Google Camera v4.2 (ARM64) from Pixel/Pixel XL Image posted on XDA Labs
The Official Google Camera app for the new Pixel and Pixel XL  (and hopefully others on 7.1+) has been pulled from the system image by developers at XDA Forums.  Mishaal Rahman  modified the APK to work on all ARM64 Nexus devices running 7.0+, opening this to people with Nexus 6P or 5X devices on Nougat.
Google Camera v4.2 from the Pixel System Dump is now Available for Nexus (7.0+) devices thread at XDA Forums; definitely read the thread!
Not just a proof-of-concept, MishaalRahman then went on to post the Google Camera v4.2 (ARM64) APK at XDA Labs for download, or grab the XDA Labs App Store Below.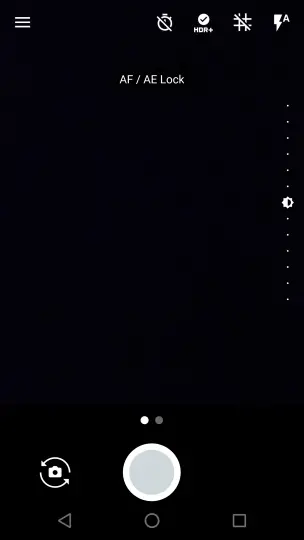 The updates bring it inline with a lot of third party ROMs and Apps and include:
Sliders for exposure that appear when you tap to focus
Ability to lock focus and exposure by using tap-and-hold on the target
A rule-of-thirds grid view to help you frame shots in a more artistic and planned way
If you haven't used it before, but you're willing to tinker and explore (and possibly break things) and you likely are if you are reading Pocketables, XDADevelopers launched their own XDA Labs App Store a bit back, it's a handy way to try things out (like facebook-lite).