Pakpod Compact Tripod review
I didn't get nearly as much time as I wanted with the Pakpod as someone decided to remove it from my car and hasn't pawned it anywhere in the Nashville area I can locate, however here's what I have without my glamour shots.
If you're tired of blurry and unprofessional shots you want a tripod. This is photo class 101. HDR on phones means a strong heartbeat can make a photo go from amazing to blurcam. The action of pressing the screen points your camera slightly away from where you lined up the shot.
But tripods are generally bulky, and when they're not bulky they've been somewhat adequate but not much more.
The Pakpod makes you wonder what would happen if a tripod came to life, and then morphed into a spider-like creature with spikes for arms. Legs have over a 90% range of motion (if I remember correctly, specs say 180) and can either stab into the ground or clamp around a ceiling fixture. It would be terrifying to go up against in a fight.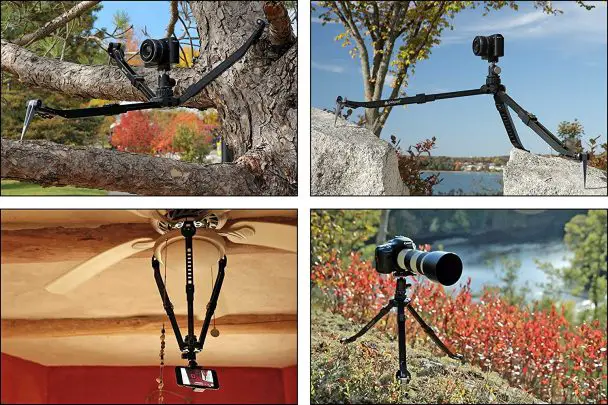 It comes in at under a pound and can mount pretty much anything modern you can think of with a camera on it. It's lightweight enough that it shouldn't be noticeable if you're planning to head off hiking the Pacific Northwest Trail and it is small enough when collapsed to not take up too much room.
The built-in spikes will fold to ensure you don't stab yourself, and the only real "meh" of the thing is that it's kind of short. If you're wanting a tripod for portraits they're either going to be up the nose or you're going to have to grip the Pakpod onto something else.
I didn't have it in the field long enough to find anything I hated about it, and it's on my list of items I would purchase had I need for it. It's good, I think you'll like it. Pretty sure someone in the Nashville area will be picking up one at a flea market or pawn shop and wondering why someone would let that go.
Anyway, if you're looking for a tripod, the Pakpod is a pretty sweet one. Currently $79 on Amazon.