[Amazon Deal] Anker USB-C Adapter for Micro USB Cables $5.99 w/Code
This is just a wicked quick deal update for those of you (like me) with tangled balls of micro USB cables, and some USB-C devices just looking for a port to love. The Anker USB-C to Micro USB Adapter, (which has the) 56K Resistor and a quick check looked like it was Benson Approved is currently: $7.99 – $2 with code [AKUSBC11]=$5.99 for TWO of them.
In case you were unclear how an "adapter works," it goes between your microUSB cable and your device.
Anker was kind enough to provide this helpful schematic [Editor's note: We here @Pocketables suggest attaching them all together inline for best results]:

This is how many Two (2) are. We just want to make sure that you understand that you get Two for you $6: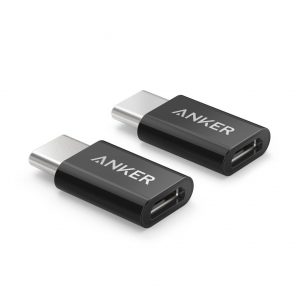 And…. Apparently the marketing word of #2017 is going to be
"HUGE" (Their Caps not mine)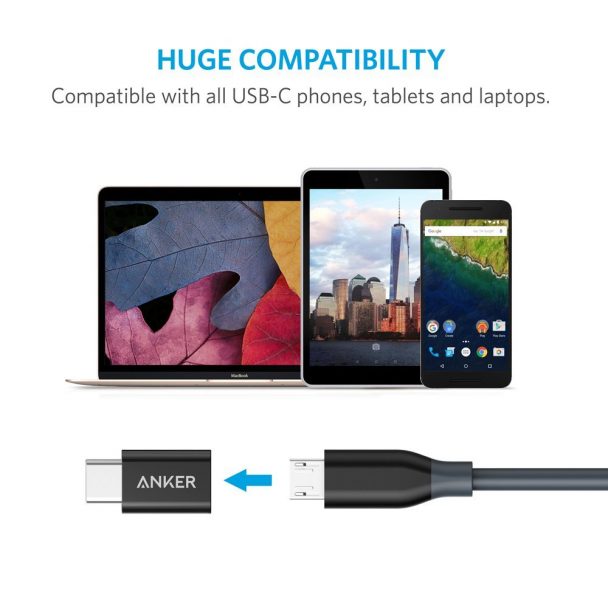 I wish you open outlets everywhere and at least 2 full Amps.