Yet another Comcast Business horror story (endless phantom charges)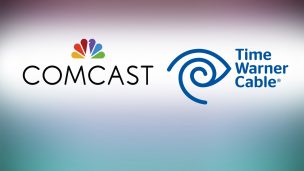 While I'm hoping to get the current Gigabit-fueled mess up (this week's nightmares,) resolved I thought I would relay the last four month long fiasco with Comcast Business that ended up with me having to shut down a corporate credit card.
Also in case you're wondering, Comcast ~$200 a month business, any competitors ~800 plus a $16,000 fiber install fee.
My company has a Comcast grievance budget.
The company I work for has two business class Comcast accounts and these came on separate bills and were auto charged to a company credit card. One month we got charged for three. As the billings were at the start and end of the month and only one penny off we figured that perhaps the billing cycles had overlapped in such a way that it was legitimate.
Nope.
Next month we received three bills again, and I called and was told they only saw two accounts, had no way to look up what was charging a credit card number, and that they would escalate it to Comcast security.
I talked to security, they looked and said they would take care of it. I asked what to do about the ~300 or so that was on the card and was told to dispute it with my credit card company and given the dates of the bills to dispute.
Called CC company, filed the dispute, had to sit on while my credit card company called Comcast and verified they had no idea where that bill was coming from, had to physically fill out the paperwork and mail or fax it back in a few days later, the dispute was handled pretty quickly as Comcast couldn't come up with any reason they were charging and security was investigating.
We got our credit back to the tune of ~380. All was well in the world after spending about two and a half hours on this. I'll admit at this point I'd lost the Comcast Clock stopwatch I keep to figure out exactly how much time I spend on them.
The next month we got a bill for ~380, plus our normal two bills, plus the mystery charge. I called up to find out what was going on. Their auto-greeter informed me that we were delinquent on an account and facing shutoff (which even on the phantom account we weren't).
They'd received notice that the ~380 was retrieved from the phantom account, and they re-charged it. They hadn't corrected or found the mystery account. Nobody I talked to could figure out who was capable of figuring out what this phantom charge was.
I informed the Comcast rep that the thing was telling me we were delinquent so perhaps they could look up by the phone number and see the other account. They did and found another account with our phone number, it was delinquent, but it wasn't the one that had been charging us.
I asked why said account had our phone number when we'd had it for years… no idea… our number had been changed to the on-site contact number… phantom account now had about $600, delinquent account had been gone for several months. I talked to the credit card company and asked them what to do.
They would have to cancel the card as they were unable to block a single merchant
from charging me. OK, card cancelled. I went and updated all the auto bills, filed another dispute, got to go through a lot faster as they just looked at the last dispute and said "yup, Comcast is a bastard."
We decide we're going to pay Comcast by check from here on out and turn off eco-billing.
I get my credit card statement and the only Comcast charge on it is the invalid one. My credit card company had automatically given them the new account number.
#!headdesk
Another call to the credit card agency revealed that charge had been passed through… wasn't as bad as I expected, and it was being covered by the second complaint. Comcast didn't have our info… phew
I called Comcast a few more times asking if they knew anything, was greeted with a wall of people telling me my account was not suspended, would play them the greeting I got saying that my account had been suspended and ask if they could please contact security and see if they could ever figure that out.
Got back in touch with security who said the phone number I was calling from was not associated with a suspended account… they were investigating…
Then we got hit with late charges because when you turn off ECO-Bill it evidently doesn't turn on paper billing so now I get a note from accounting every month to log in and figure out what our bill is.
Yay.
And we're stuck with them for another two years because we can't even get a decade that Google Fiber is going to be here.