[Deals] A few things to brighten your weekend includes FREE: Exiles on Play and a URL hack showing Top 100 Free Kindle books
I know; you saw the word "FREE" and clicked; so I won't make you scroll, but there are some really good deals.
Some deal spotters figured out how to access the list of the Top 100 Free Kindle eBooks (most NOT Kindle Unlimited, you own them. A lot of Romance, some cooking, some random; haven't heard of a bunch of them.
If someone finds a way to list all 100 instead of batches of 20 I would love to hear it!
Need more shooting and less kissing? EXILES is currently FREE on Google Play!
---
On to the Deals! First the Qnap 2-Bay  Cloud NAS with DLNA, Mobile Apps, AirPlay, and PLEX Support (TS-228-US) is just $158 (Amazon matched Frys).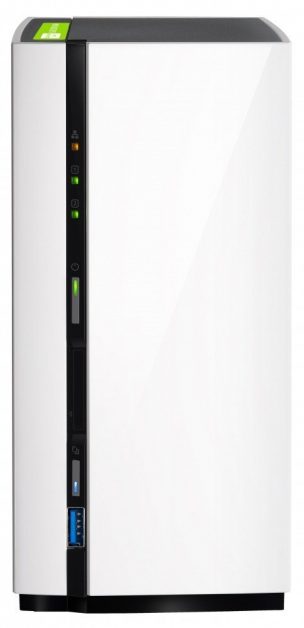 This is a 2Bay NAS System supporting JBOD and RAID1, with an DualCore ARM-A7 @1.1GHz and one gig of ram (soldered, sorry), SNB info page. But it also ranks well at SmallNetBuilder (#18 overall), it seems to be punching above it's weight (and price class); writing around 70MB/s and reading at 90MB/s over gigabit eth. It supports USB3, draws 5W spun down and 10 at full crank, it will serve PLEX but video really needs to be MP4, it can't transcode to save it's life. It can also serve as a Time Machine TARGET for any Apple users out there. How many of us have family that have never backed up? This is a cheap solution to that problem, I don't know what I would have done if my mother wasn't backing up over Wifi to my ANCIENT DNS-323, as her 2.5″ drive backup was 8 months old.
WD 6TB My Book USB 3.0 (WDBBGB0060HBK-NESN), what's exciting about a 3.5″ External Drive… Well it looks nice next to your grandmothers glasses, the jade plant that won't die, and that geode you got at the white elephant: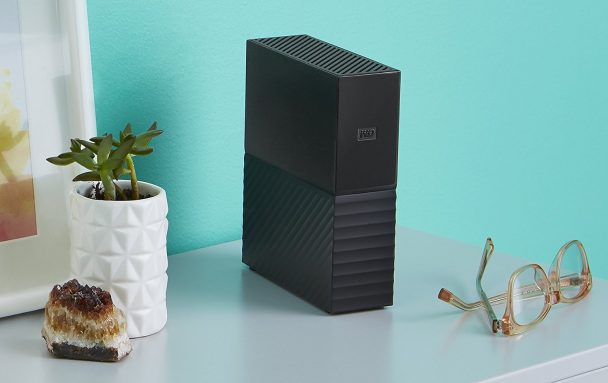 See what I mean? I kid, no the exciting thing is that you can get this 6TB drive from Amazon for just $149! It get's better for gamers though, this works with the new storage update in the PS4 Firmware! Warning: it sounds like put a kill switch in the case, you can't remove the drive and use it in the QNap you just ordered!
Clikety-clack, clickety-clack! Is that D. Smith's IBM Model M Keyboard you hear 6 states away? No, it's you enjoying a: Black, Blue, Brown, or Red Switch Mechanical keyboard this Wednesday (if you have PRIME) for around $33! Oh, it's backlit too! Just use code: [N4GDEFZP]

You can put anyone else's "Camera Bump" to shame with this set of Anker clip on phone lenses.
We have not reviewed this Anker set; but for just $10 with code[E3DWNLGE], I'd trust Anker to definately get my $10 out of the three lens kit!
180° Fisheye Lens
0.65x Wide Angle Lens
10x Macro Lens
Particularly as it approaches 175 reviews averaging 4 stars!
There are also 91,234,580,192,830,198 CREE LED (yes I did in fact mash the keypad and go back and add commas) flashlights out there, some good, some bad; but most without batteries! Here is the two-for Kicker: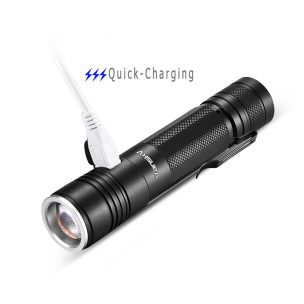 Not only does the Vansky 900 Lumen CREE XPE2 R5 LED Flashlight come with an Li-ion 18650, the thing is bloody mUSB Rechargeable! And I checked, we're talking A review with 5 stars on Fakespot! <Saturday Afternoon 1990s Infomercial voice />What would you pay for this? $50 (he MSRP… hah)? $20 (the current listing)? What if I told you if you ordered before THIS COUPON:[ZK9BWQ3K] expired we could have this in your hands in 2 days if you have PRIME (otherwise Shipping and Handling charges apply) for just $15!!?!?!?!?!?! *applause*
Have you ever been waiting for the Train/Bus/Uber/Lyft/Plane/ting that doesn't require you to walk to work, and realize that your BT earbuds or dead? Or you pull them out of your pocket and you've lost one of those rubber/foam ear pieces? Mpow came up with a solution to both!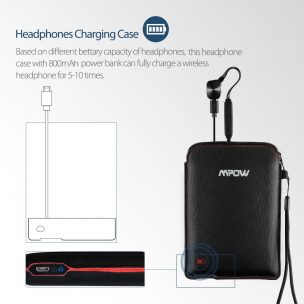 While a little silly at first, I have had both of those things happen in the last week. Use code:[SDPHVWJX] and get the Mpow 800mA Battery Case for Bluetooth Headphones for just $11 ($2 off, but backordered a week).
The last two are for the kid in the house/apartment/you: AUKEY has TWO Mini Drones on sale for only $23 with code:[AUKEYUAV].
Keep in mind this is 3″ x 3″ so I wouldn't recommend flying over the ocean and islands like the promo pictures on Amazon, particularly as it only has an 82ft range….

"Auto Landing" with remote for $23