Feeling Zen? Have a Corsair AIO Hydro Cooler? They will send you an AM4 bracket!
I guess this could fit in your pocket, though it would do little good there…

I have an Corsair Hydro Series H100i Liquid CPU Cooler on my AMD FX-8320 (3.5GHz) running stable @4.4GHz (many many watts though) for years, 24/7. If I had gone with a smaller case I would have picked the Corsair Hydro Series H80i with the smaller radiator. Both are now in v2; both are excellent and quiet coolers.
Corsair being a company that wants to engender loyalty from it's customers is offering FREE AM4-AMD Retention Bracket Kit for Hydro Series Coolers if you registered (you still can) on Corsair.com. Use code [CORSAIRAM4BR] at checkout for free bracket and free shipping! Current delivery time is about 1-2 weeks. This will allow you to take your current Corsair AIO Hydro Cooler from either an Intel or AMD box to a new Ryzen system!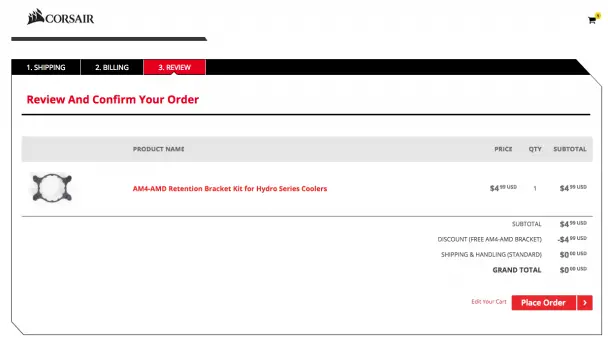 Package contents:
4x Stand offs
4x Thumb screws
1x Retention bracket
Compatibility
AMD sockets: FM1, FM2, AM2, AM3, AM4
CORSAIR Coolers: H50, H55, H75, H80i v2 (H80i GT), H90, H100i v2 (H100i GTX), H105, H110i GTX, H115i