FreeTail EVOKE 800x 256Gb Compact flash card review
Back for more after their impressive 1066x card FreeTail is launching their 800x performance cards as well. We're going to take a look at the 256Gb capacity UDMA-7 800x Card. Assisting us in examining this card is a member of the staff at KPG creative.
Evoke 256Gb 800x Overview
The packaging is entirely unchanged from the simple blister pack used in the 1066x card. As with before the drive is marked with it's capacity and nothing else.  There's nothing of interest printed on the insert beyond the brand name. The drive does include a standard protective case and is a faint silver color as well as the EVOKE name.  I strongly encourage Freetail to revisit their package design as this renders 800x and 1066x cards very difficult to tell apart.
Synthetic Performance
Performance testing was done using a Lexar Professional Workflow CF card reader(review coming soon) In conjunction with the Thinkpad S1 Yoga used for most of our USB testing.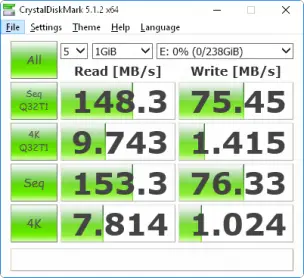 Starting with crystal disk mark we see the card's read speeds still approaching the interface limit of UDMA7. UDMA7 is capable of a maximum of 166.6 MB/s and we see reads of 148.3. Writes come in much lower at 75.45 MB/s an excellent start.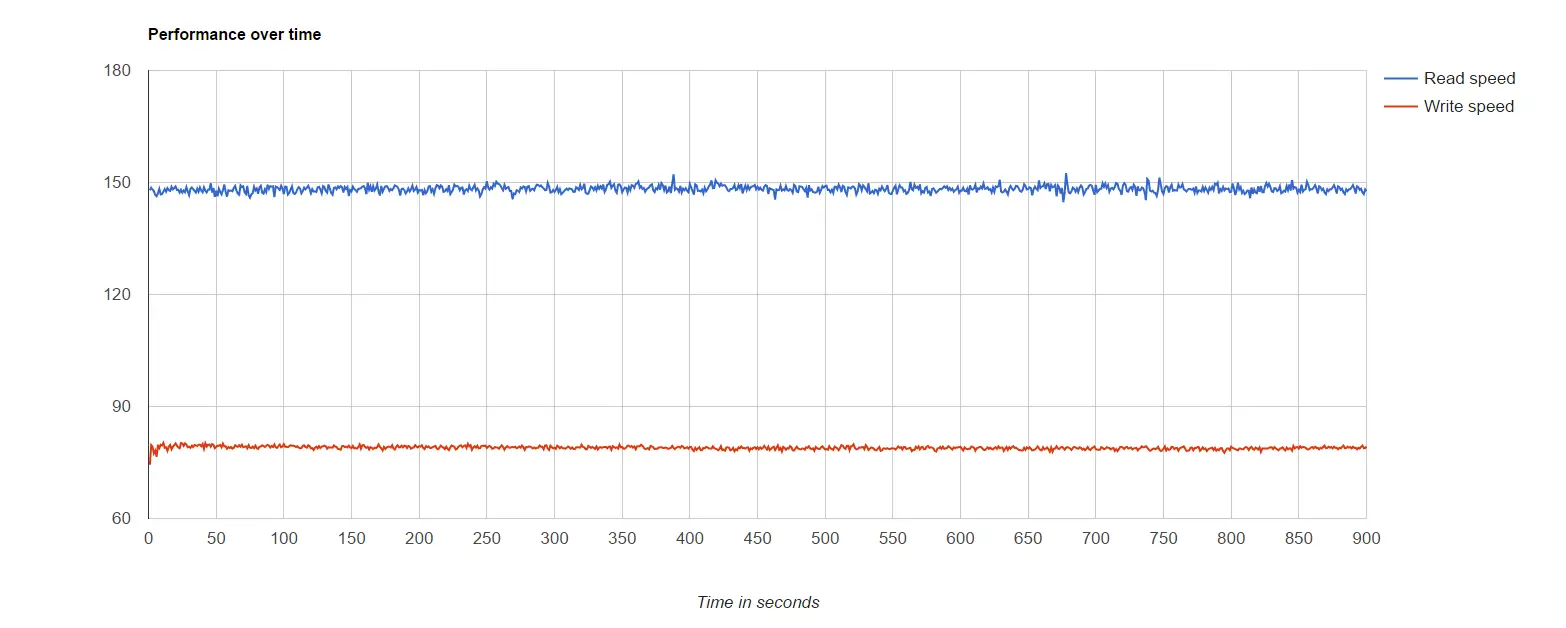 IOmeter a tool in our SSD testing comes in handy here as well allowing us to test extended read and write sequences on the card. The 256Gb Evoke 800 card does well here with no interruptions at all for either read or write.
Real world performance
To better gauge the effects of this performance in the real world we have setup a standard test procedure we will use with CF cards going forward. The card was installed in a cannon 5D MK III camera with the latest firmware and allowed to be formatted by the camera. RAW pictures were taken for a full 30 seconds and then the buffer in the camera was allowed to empty. Video of this is recorded by another camera resulting in the video we have below.
Taking a look at the video although difficult to see we can hear the shutter on each shot. The initial rapid burst gives way after a few seconds to a consistent tempo. Looking at things on a frame by frame level at the end we can calculate that the buffer takes 4.23 seconds(127 frames at 30FPS) to empty. This card should have no trouble keeping up with rapid photography and has no issues emptying the buffer on the 5D in less time than it should take to setup the next shot.
Using the same chart as before we can compare how the two cards perform in the real world. As before the first 5 seconds of this chart show the buffer filling(it's completely full at 3 seconds after 18 photos) and the transition to shots directly to the card which continues at 2 shots per second although there's a few attempts to each 3 early on. At the end of our 30 second test period the card has recorded a still impressive 74 photos. This isn't quite as impressive as the faster 1066x card but is still a very strong showing.
Closing thoughts
With the 800x variant of the Evoke Freetail has a CF card that still provides impressive performance while lowering cost. Recording 74 photos in 30 seconds is still a commendable result. Especially when considering the massive 20MP sensor used by Cannon in the 5D mk III. The card was officially launched on Amazon yesterday and it appears to be priced at a budget friendly 179.99. At this pricing for anyone who doesn't need the absolute maximum performance that the 1066x card offered it's an excellent value. There are also more budget friendly variants of the 800x card listed at 49.50 for the 64gb model and 75.00 for the 128Gb model.
Is FreeTail too late to compete with established compact flash brands?? Did we completely miss something that you're curious about with our testing? Let us know in the comments below or on Twitter, or Facebook. And don't forget that you can support us on Patreon to help us continue to bring you high quality reviews as well as access to early news and input on reviews to come.