Google Home will be available in the UK on the 6th of April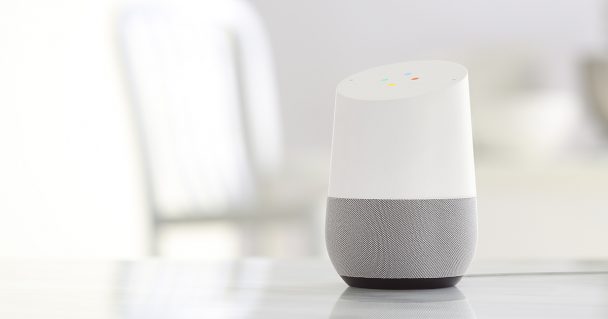 If you, like myself, were keen to get a hands-on experience with the latest Google device and you are in the UK, I have some great news for you! Google Home will be available in the UK in a week! The device will be released on 6th April at £129.
In case you lived in a cave for the last few months, and you wonder what the heck I'm talking about:
GOOGLE HOME IS A HANDS-FREE SMART SPEAKER POWERED BY THE GOOGLE ASSISTANT THAT DOES JUST THAT. WHETHER YOU WANT TO GET ANSWERS FROM GOOGLE, TURN UP THE MUSIC, SORT OUT SOME EVERYDAY TASKS OR CONTROL COMPATIBLE SMART DEVICES IN YOUR HOME, ALL YOU HAVE TO DO IS SAY "OK GOOGLE."
This is a direct competition to the Amazon Echo devices. The hands-free speaker hosts the Google Assistant which will help you throughout the day, entertain your guests, or tell you the obvious facts about the weather outside. The coolest feature of the Google Assistant which places it ahead of other alike assistants is the ability to respond to the context of the conversation. You don't have to ask the full question each time, you can simply do a follow-up.
There are no pre-orders just yet, so please be aware of that. You can join the notification list on the Google Store. Looking back at the Google Home launch in the USA, I suspect it will be hard to get a device early on. The device will be available through these resellers:
I am keen to get my hands on the Google Home as soon as possible. I'm seeing how far I can push my April budget. We will let you know as soon as pre-orders start.