How to Save on Your Wireless Bill With Ting Mobile
I'm a Verizon Wireless Customer so when I was given the opportunity to join Pocketables I needed a solution that would allow me to test GSM only devices without breaking the bank. One of my coworkers recommended Ting to me. Ting is an MVNO that uses T-Mobile's and Sprint's networks to provide low-cost, user-manageable wireless service. It's been great for me thus far and it may work for you, too.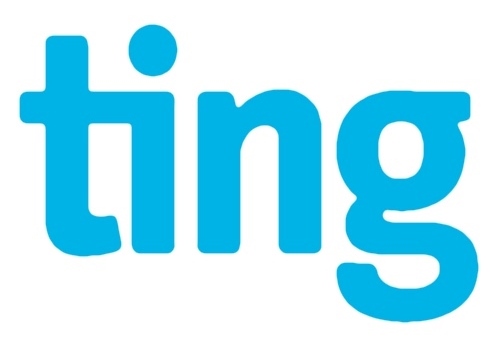 GETTING STARTED
The first thing you need to do is determine whether you want to ride on Sprint's or T-Mobile's network. You won't see Ting mention T-Mobile or Sprint, except maybe in some very small print, but that's what they mean when they offer GSM and CDMA SIM cards. Check out their coverage maps here to help you decide. You can also plug in your device's IMEI here to check compatibility. If you don't already have a device Ting is happy to sell you one.
It's up to you which way you go. Personally, after testing the Sprint network on an upcoming review device, I'd go GSM. GSM gives you a wider range of device options and, frankly, Sprint's network is horribly inconsistent in my area. YMMV. Once you've chosen your network technology you'll need to order a SIM. SIMs go for $9. I received mine within 5 business days. I was pretty pleased with the turnaround time.
COSTS
Ting's primary draws for me are it's flexibility, control options, and pricing. Pricing is pretty simple and can be VERY inexpensive. Especially if you use little data and are a WiFi hugger. Heavy users may not see the same benefit
Assuming a typical scenario for two lines with shared 2 GB data, 500 minutes of voice, and 1000 text messages pricing breaks down like this:
$6 per SIM
$9 for minutes
$5 for texts
$20 for data
That's $46 for two lines. Need more data? It's charged at $10/GB. Ting provides an easy to use tool to price out what your typical usage might cost. The great thing is that you are only charged for what you use and they make it very easy to control your usage (more on that below). Most months I'm paying $15 or less.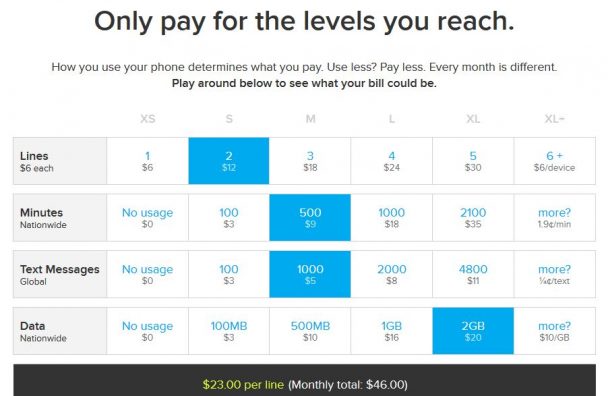 Referrals
Another notable thing about Ting is the referral credits they offer. Their referral system can really save you money. If you refer a friend you will both receive a $25 credit (you'll get $50 if it's your first referral) when your friend activates their SIM. It's a very low-risk, low-cost way to try the service.
All you need to do is have your friend use your personal referral URL (something like https://zpqj3p5rdmg.ting.com/) when they order the SIM. I got a $25 credit for joining from my coworker's referral. And another $50 for referring my father. I've earned $75 in referrals which equates to approximately 5 months (!!) of free service for me. All I've had to pay for thus far is the $9 SIM.
ACCOUNT MANAGEMENT
One of Ting's strengths is the options they give you for managing. They have a nice app that lets you set usage limits per account or line. For example, you can control choose to stop data at a certain threshold or just enable a notification. You can mix and match. So if you want one line to stop at 500 MB and another line to stop at 1.5 GB, that's easy to do.
Usage can be managed through ting.com or an app on your phone. You can also check your current usage and see what you owe for what you've already used. It's probably the simplest and most user-friendly account management tool I've seen from a mobile carrier.
CONCLUSION
I'm loving Ting as a secondary service. I'm even considering moving to it for my primary lines as my kids roll off my Verizon plan. Coverage has been good so far on the GSM network and it hasn't cost me very much up to this point. If you want to give it a try use my referral link and we'll both get a $25 bill credit. It's a way to test out the service for almost free and draw your own conclusions.
[Disclaimer: Some of the links in this article are referral links, which means I may receive a $25 bill credit from Ting if you make a purchase using these links. This is not a paid advertisement. I'm just sharing a service that works for me and all opinions are my own. Feel free to check out ting.com directly which will avoid any referral credits.]