Make your Galaxy S8 stand out with a Toast real wood wrap
A while back we covered what the Toast wraps looked like on my wife's M9 and my HTC 10. Toast just hit the market with a wooden Samsung Galaxy S8 offering that causes an already neat looking phone to get more second and third glances while providing some protection.
I don't possess the item, so I'm just presenting their press release below for Oregon pride and as thanks for the truly awesome M9 and HTC 10 wraps that we both sport today.
---
Caveman, Meet Gadget: Here's What Your Space-Age Tech Needs
Toast's real wood veneer cover gives the Samsung Galaxy S8/S8+ a human touch 
Futuristic iris scanner?  Check.  Bixby the Butler?  Check.  Infinity display?  Check.  A sense of connection to the real, physical world as you feel your life inexorably slipping into a surrogate digital reality?  Ahhh, for that, you need a Toast cover!
The Portland, Oregon-based company, Toast, knows how to bring welcome warmth to the world of cold, slippery gadgets.  There's a good reason that wood has been mankind's favorite building material since prehistoric times, and Toast expertly combines timber and technology in their new Samsung Galaxy S8 and S8+ smartphone covers.
Toast's origami-esque, laser-cut covers impressively enhance the Galaxy's fancy features.  The sleek veneer is cleverly engineered to skim the S8's curves with precise detailing, wrapping the phone's back, sides, and corners in one continuous piece of gorgeous wood.  A set of wooden button covers and a matching camera lens surround are included.  An optional front screen frame completes the unique look and adds extra protection without obscuring the curved glass screen.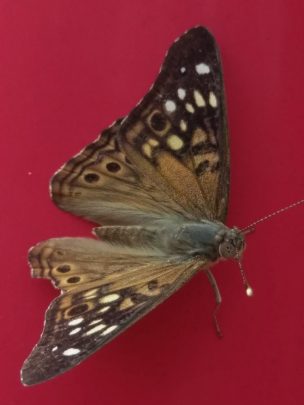 Toast's cover even solves a notorious problem for S8 users.  The design incorporates a precise fingerprint reader cutout that helps users locate that key feature easily by feel, while the perfectly-sized lens surround inlay piece protects the adjacent camera lens from accidental smudges.
The S8/S8+ covers are available in three sustainable wood choices: ebony, ash and walnut.  Customers can choose to order their button covers, lens surround, and front cover to match their back cover, or choose a contrasting wood color to highlight those details.
Toast covers are designed to provide a layer of protection from nicks and scratches without adding bulk.  Each one is sanded and finished by hand for a smooth touch and a lustrous look. The cover components attach securely to the S8 with durable, non-permanent, residue-free adhesives, protecting it from particulates that commonly cause damage when trapped inside a typical phone case.  The covers come as a do-it-yourself kit with step-by-step instructions, giving customers the fun of making the flat-pack design spring into 3D form on their phone.
Each Toast cover features unique natural variations in wood color and grain patterns, but the possibilities for further customization are endless.  Customers can personalize their Toast S8/S8+ cover with custom laser-engraved text or one of Toast's cheeky in-house designs.  For an extra fee, customers can upload their own logos or original artwork to create a fully customized case personally dialed in by Toast's graphic designers for maximum impact.
Toast's Samsung Galaxy S8/S8+ covers start at $34, with custom text or in-house design engraving available for only $5 extra.  For more information about Toast's new Galaxy S8/S8+ covers, their full range of customization options, and ordering, please visit: www.toastmade.com
While you're there, check out Toast's full range of wood and leather covers for phones, tablets, laptops, gaming consoles, and smart home products.  Scroll through their gallery page to be inspired by the incredible array of artisanal custom covers they have crafted!
About Toast
Finnish-American designer and furniture maker Matias Brecher launched Toast in 2012 with a utopian dream and a successful Kickstarter project.  Since those early days in Matias' basement workshop, Toast has grown to a team of eleven Portlanders who happily obsess over crafting the most amazing and eco-friendly tech covers known to man.
All Toast products are designed and made in beautiful Portland, Oregon, U.S.A.  Toast is committed to progressive environmental practices: as a member of 1% For The Planet, they donate 1% of net sales to environmental non-profits.  Through their partnership with Trees For the Future, Toast plants a tree for each product they make.  They use 100% renewable energy and locally-printed FSC-certified paper packaging, and the Toasters love to join local environmental field projects (especially on sunny afternoons).