Add Fingerprint Authentication to Windows 10 With the VeriMark Fingerprint Key
Not too long ago I had the chance to review PQI's My Lockey fingerprint reader for Windows 10. Now, I've been offered the chance to cover Kensington's offering, the VeriMark Fingerprint Key. The $50 VeriMark is slightly more expensive than the $35 My Lockey. Is it worth the extra expense? Read on to find out.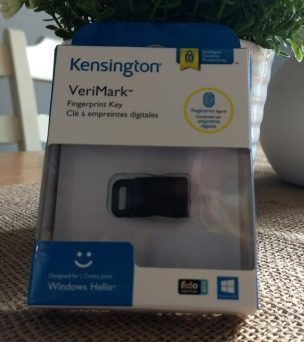 DESIGN
Kensington's VeriMark reader is a solid little piece of kit. It's an all-black affair other than the standard USB A plug. It is quite compact and sturdy feeling. There's a blue light that shines when the key is active and waiting to be touched. Compared the the PQI unit, the VeriMark is slightly smaller. But only slightly. In practical usage, there's no size difference. One thing I have noticed with the PQI device is that the plastic rim around the reader has started to peel away from the body. It's too early to tell with the Kensington, of course, but at first blush it seems to be very solidly constructed.
The VeriMark comes packaged with a little holding case. The case has a loop for attaching it to a keyring making the whole thing easily portable. The case is a nice touch but it isn't something I'd really see myself using. A fingerprint reader is the kind of thing that you just plug in and leave it alone.
PERFORMANCE
When I reviewed the My Lockey I called it "fast to the point of ridiculousness." I'm very pleased to say the VeriMark matches this speed. I've done a lot of back and forth testing between the two units and can see absolutely no difference between the two. Basically, the fingerprint reader reacts as soon as it is touched and the computer unlocks instantly. I don't know exactly why, but I'm still a little surprised that Windows Hello works as well as it does.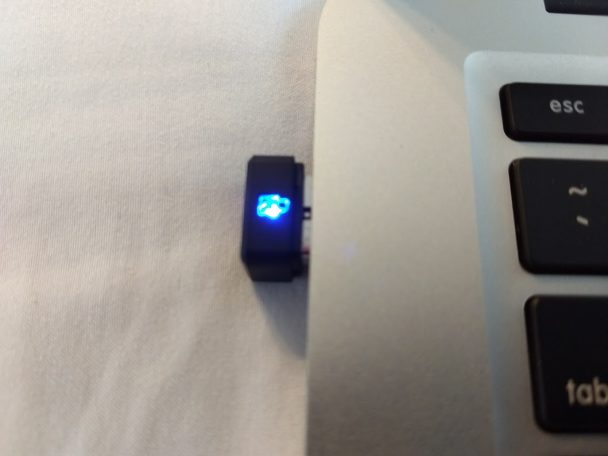 Setup was a breeze. I just plugged in the reader and the driver was automatically installed. Fingerprint setup in Windows 10 is a breeze Withing a couple of minutes I was up and running.
CONCLUSION
So, is the Kensington VeriMark Reader worth the premium over other fingerprint readers? That's a toss up. On the one side, the VeriMark works great. And it appears to be quite sturdy. But it's a full $15 more expensive than competing products. On the other side, I'm starting to see some worrying wear on the PQI reader that makes it a little more difficult to recommend than when I initially reviewed it. I think I'd err on the side of durability and recommend the Kensington offering over a lower-priced alternative.