Moto Z2 Play Review – Better in Almost Every Way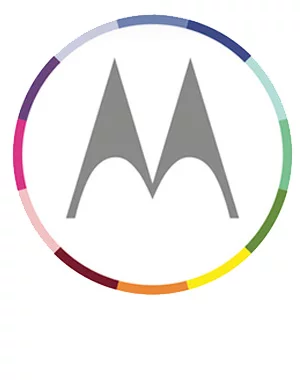 If you've read any of my reviews of Motorola's phones then you may remember that I'm a really big Moto phone fan. I love the way that Motorola typically takes the vanilla Android experience and pumps it up a bit with some cool features. Last year's Moto Z Play was one of my favorite review phones of the year and it inspired me to purchase a Moto Z for personal use. Motorola is back this year with the Moto Z2 Play. Does it live up to expectations fostered by the 2016 version? In most cases the answer is a resounding yes. There's really only one area where the new phone takes a step backward. Keep reading to find out where and whether it is enough to kill the overall experience.
DESIGN
If you've seen the Moto Z or Force or the Moto Z Play then you've pretty much seen the Moto Z2 Play. It shares the same basic physical features – 5.5 inch screen, fingerprint reader on the front, camera hump on the back, metal sides, right-side power/volume buttons, and the Moto Mod connector on the back.
The Moto Z2 Play does refine last year's Moto Z Play design a bit by being thinner (5.99 mm vs 6.99 mm) and lighter (145 g vs 165 g). Of course, millimeters and grams aren't free so the phone has lost 510 mAh off the battery, as well. I'll talk more about the battery performance later but, in my opinion, sacrificing a bit of battery capacity for a slightly thinner phone is justified here. The phone is more comfortable to hold and feels slightly more premium to me. The sides are a touch more rounded and the camera hump is a bit taller than last years. I think that's to better accommodate Moto Mods but that isn't called out in Motorola's documentation anywhere that I could find.
Overall, the phone isn't anything special from a looks perspective. It's certainly no GalaxyS S8. But it holds its own. It looks and feels good.
DISPLAY
The screen on the Moto Z2 Play is a 5.5 inch Full HD AMOLED. The screen comes in at 401 PPI and it looks good. I've definitely come to the conclusion that FHD is good enough for me. I can't really see much difference between most FHD screens and 2K ones. I think the battery life gains from going with FHD far outweigh any real or perceived advantage of using a 2K phone.
The display supports Motorola's Moto Display feature which shows notifications and the time even when the screen is "off." It also supports a new feature, Night Display, which is very similar to Apple's Night Shift.
PERFORMANCE
The Moto Z2 Play is running on Qualcomm's Snapdragon 626 which is, as the name implies, just a slightly upgraded version of last year's 625. It is clocked at 2200 MHz and paired with an Adreno 506 GPU. You can get the phone with 3 GB RAM/32 GB storage or 4 GB RAM/64 GB storage. The version we received for review was the 3/32 one.
Overall, the phone works great. It handles day-to-day tasks like a champ. I can really not see any difference in everyday use between this phone and my Snapdragon 820 equipped Moto Z. I never ran into any stuttering or jerkiness. Animations are smooth, apps load quickly, and run just as you'd expect them to. Even 3D games that I tested ran just fine. In summary, I had absolutely zero performance issues with the Moto Z2 Play.
Benchmark-wise, the Moto Z2 Play scored pretty well. It scored a 4546 on Geekbench's multi-core CPU test. That puts it somewhere between the OnePlus 3 and Galaxy S7 E dge. That's pretty good for a mid-tier phone. On the GPU side, it scored a 3163 – right around the Nexus 6. Not fantastic, but good enough for most uses.
BATTERY
I typically include battery performance under the performance heading but since so much has been made of the missing 510 mAh I decided to break it out. Last year's Moto Z Play could run for seemingly forever on a single charge. Seriously, you can hit 2+ days on it. The combination of power efficient processor, lower resolution screen, and big battery made it amazing. There's no doubt that, compared to the 2016 model, battery life takes a hit. I'm getting about 30 hours of use with six hours of screen time out of the Moto Z2 Play. And that's pretty fantastic, in a vacuum. Add in Motorola's "TurboPower" quick charging and battery life has never been a problem for me on this phone.
For me, one day plus on real world usage is plenty of battery life. Situations where I don't charge my phone every night are pretty rare. And when I know I'm going to be in one of those situations there are external battery packs of Moto Mod batteries that can get me through. Is it enough for you? You'll have to decide. But I have to believe that making it through 24 hours is more than good enough for most folks.
MOTO FEATURES
Every so often a manufacturer introduces a feature that changes the way we interact with our phones. There are features that we cannot imagine not having on our phones. Maybe for you it's Apple's one-handed mode, HTC's squeezable phone, or LG's rear facing buttons. Motorola has done this sort of thing in the past with the camera gesture, the flashlight chop, and the always-listening assistant. And those features are still present in the Moto Z2 Play. But it's been a while since they've brought any game-changing interaction to their devices. That changed in 2017 with the Moto G5 series and its one button navigation. That feature lives here on the Moto Z2 Play and it is, in a word, amazing.
Enabling one button navigation removes the on-screen buttons and lets you use the fingerprint sensor for navigation. Press it to go home. Long press to turn off the screen. Swipe left for back. Swipe right for the task switcher. It took me about half a day to get really used to this feature but now I really hate using a phone without it. I can't tell you how many times I've been swiping on my 2016 Moto Z like an idiot and wondering why it isn't responding. It's custom features like these that make me a Moto customer.
SOFTWARE
The Moto Z2 Play ships with Android 7.1.1 out of the box with the May 1 2017 security update. There are slight customizations to the software like the Moto features discussed above. Other than those, the major customization is the Moto App Launcher. At the risk of sounding repetitive, this is another win for Motorola.
Replacing the launcher is one of the first things I usually do on a new phone. Typically I run the Google Now Launcher or some version of the Pixel Launcher. But here, I don't have to. The Moto App Launcher is clearly a derivative of the stock Pixel Launcher, complete with swiping up to the app drawer and swiping left to get to an assistant page. By default, the assistant is set to AppFlash on the Verizon version I received. But good news, a quick dive into settings allows you to change it to the Google app. You end up with an excellent, quick launcher that is very similar to the Pixel Launcher. Add in the one button navigation feature and you get a phone that feels very swipey and modern. It really reminds me of using the Palm Pre from back in the day. And I love it.
MOTO MODS
As promised, Moto's 2017 Mod capable phones are fully compatible with last year's Moto Mods. Since the form factor of the phones is virtually unchanged, the old mods snap on and work perfectly. Motorola provided two 2017 Mods for review – the JBL SoundBoost 2 and the TurboPower battery pack. Both of these are upgrades over last year's JBL SoundBoost and incipio battery packs.
The JBL SoundBoost 2 is very similar to last years model. Volume and sound quality are virtually identical. The outside of this year's model is red (maybe a Verizon exclusive color) and covered in fabric whereas last year's was black plastic. The real difference is that this year's model supports the My JBL SoundBoost app. The app lets you control the speaker module via an equalizer. This works fine. But the real improvement will come with the upcoming immersive Dirac Panorama Sound option. There's a demo in the app and it really sounds great. For now, though, there isn't much difference from last year's model so if you already have that there's no need to rush out and upgrade.
CAMERA
Normally, the cameras on Moto phones are nothing spectacular. The tradition continues with the Moto Z2 Play. There's a 12 MP rear camera paired with a 5 MP front camera. It's nice that there's a dual flash on the rear and a flash on the front. And there's laser auto-focus. You can manually adjust how much light is let in and where the focal point is using the handy on screen reticle.
The camera app is actually one of my favorites to use. Being able to touch anywhere to shoot and to easily change the focus and light are great. There are plenty of shooting modes like panorama and slow-motion. The camera does face detection and can record 4k videos.
In the end, however, the pictures are just middling. You can take excellent shots with the Moto Z2 Play. But you can also take garbage ones that are grainy and dingy.
This slideshow requires JavaScript.
MISCELLANEOUS
There are a few miscellaneous items of interest:
The camera twist and flashlight chop might be a hair slower than in previous years. It might just be my carpal tunnel slowing me down, though.
There's no 802.11 AC support. You can get 802.11 N 5 GHz, but not AC. That's a real bummer.
Motorola continues to deliver some of the fastest fingerprint readers on the market. Much better than readers on Sony and Apple phones.
As with last year's Moto Z Play, there is a 3.5 mm headphone jack.
CONCLUSION
It's not surprising that I really liked the Moto Z2 Play. It is kind of surprising, to me at least, how much I liked it. I'm already plotting to buy one for myself to replace my Moto Z. I'll gladly sacrifice the faster processor for the battery life and good enough performance. This year's model being thinner than last year's helps, too. I love almost everything about this phone. Sure, it takes a slight battery life hit compared to the Moto Z Play, but battery life is still excellent. The phone is available unlocked from Verizon now for $408 and should be available from other carriers and unlocked later in the summer for $499. At $408 it is a great deal and I recommend it highly.