The passive movement against rooted devices, or potentially why not to root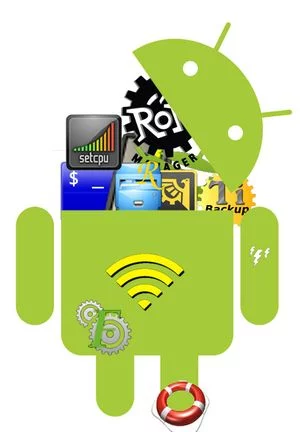 If you've been rooted a while you're probably aware of the issues rooted users have had in the past with Android Pay, but you might not notice some of the more subtle anti-root changes that have been going on lately.
Are you rooted and want to install Netflix? Good luck with that – you won't even see it in the Play Store these days. Netflix decided to crack down on installs on rooted devices to ostensibly prevent people using VPNs and location spoofing to watch other area's Netflix. Perhaps to prevent people from capturing the movie. You can download an APK of netflix or restore it from Titanium Backup and it works fine though, they're relying on Google to stop the installs by not displaying the app in the store.
I had my first phone crash recently where I lost data and one of those apps was Snapchat. While I had a TB of the thing, I'd let Google do its auto-reinstall of apps, forgot about it, the TB was overwritten before I had a chance to see that Snapchat no longer lets you log in if you're on a rooted device. You'll get an ambiguous message that you can't log in right now. The only solution to that is to install and log in on an unrooted device, then root it. My guess is they're doing this to crack down on people saving dirty snapchats, but you can still chromecast or HDMI capture anything.
I'm also suspecting that Google Opinion Rewards is on this no root bandwagon as I have not seen a paying survey on my rooted devices for several months, but I pick up my unrooted Nexus 9 tablet and there are surveys sitting there based on where I had been with my rooted phone. Open up opinion rewards on the phone, nada.
These moves to remove root access all seem like valid reasons – Netflix has licensing details to save, Snapchat has underage boobs to not allow screenshots of, Opinion Rewards doesn't want you spoofing locations so you can get paying surveys on how your time was at the White House or at Bistro 615 or some such when you're not there.
All have their very valid reasons, all these reasons suggest perhaps a user should leave their phone stock or engage in a series of movements to force a program to work.
I rooted to remove a lot of spyware garbage that came with my phone on Sprint, have a daily snapshot of my data, and also so I could save some serious battery life. Also some of the developments that have come out of the root world have been quite interesting – not as much lately, but for a while there every week there was something new and amazing.
I only miss Snapchat because it's something me and the daughter used to send funny pics and videos to a friend. I don't really care one way or the other about Netflix as it's easy to install and all I was using it for was my unrooted Android-capable TV. I miss tap and pay, even though it never worked very well. I'm a bit confused on the Opinion Rewards as it's getting data from the rooted device and using it for surveys on an unrooted one so… yeah.
Interesting line we're being asked to choose from again. To make use of apps, or to have a markedly better device and have to fight to use the apps. I see more and more Magisk and hiding root developments, then they're defeated a little later. Then the battle's back on.
To root or not to root. I never thought it would become about non-financial apps, but now it has.