Playing with the Paby smart animal tracker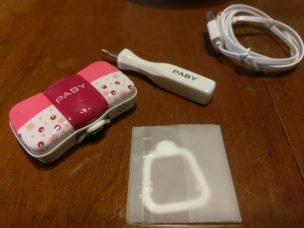 I want to introduce you to Paby while I'm working on a real animal tracking review of it. Paby is a 2G/3G GPS tracker for pets (or anything you put it on/in). It's waterproof, charges via a magnetic connector, and hooks onto your pet's collar.
I decided to GPS my cat, always wondered what that fur bucket did other than hang out on the back porch all day. I mean if I'm being honest I think he walks to the front porch and sits, then walks to the back porch and sits, and occasionally kills something to put beside his food bowl.
Turns out, he does nothing. Absolutely nothing. He won't move when this thing is on him. I don't consider this a fault or failing of the Paby, my cat is a jerk. He knows he could potentially be useful for an article and has decided that he will have no positive value in his life.
That's OK, just means I can't actually test the virtual fencing yet (this cat is going to move at some point,) and have no idea what my cat does during the day.
So what I did was attached the device to the underside of a car, and saw whether it was good enough to track throughout the day and locate in a city. Don't worry, I wasn't stalking the unsuspecting and I had consent to act like a creeper.
The results were good, I could always locate my "cat" within about 50 feet. Sometimes I'd be standing right on top of where it supposedly was and it was about 10-12 parking spaces away. As long as I knew what the make and model of the cat I was looking for was, I could locate it.
When my target cat was in a parking garage things got messy. I knew it was in the garage but not the floor, and I was given a pretty wide area to search most likely due to the presence of other 5000 pound cats. But it was still doable.
As a GPS tracker this worked extremely well at getting me to within one house of where it was, and to the block of where it was when parked in a parking structure.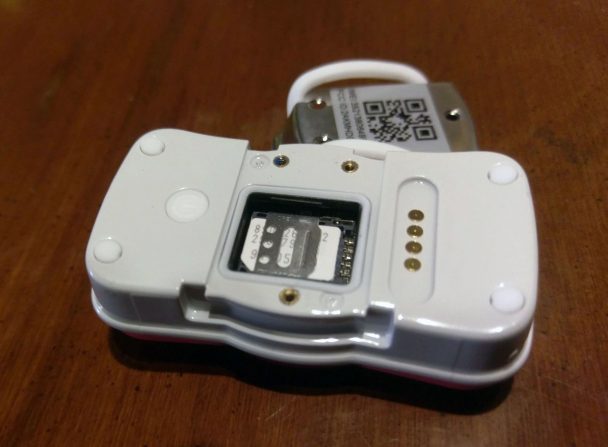 This would work pretty well for getting back an animal that loves you. I don't think the location tracking would work particularly well at retrieving a cat however as I fully expect it to be sitting there in a crawlspace looking at you wondering why you're there calling its name.
For that there's supposedly a waterproof speaker that will play something like "your cat's over here" – I'm not entirely sure. I didn't try that option out yet. There's also a flashable light I did play with which would be good in the dark at finding your pet's lost collar.
What I find most interesting about the Paby at the moment is the virtual fencing. Should you want to hide one of these in a lawnmower and leave said lawnmower in your yard, you will be alerted when the upstanding local gentlefolk come and remove said mower from your yard and you can call the constables to go and give them a Trumping.
That's what mine is currently in use for until tonight when I give the cat the collar treatment again.
Problems encountered
First time I started the Paby app and paired it with the device it insisted I was in California and would not update until I exited, came back in. Looks like that's a common complaint.
I updated the firmware and it completed successfully at 1:40pm. At 2:18pm I got a notice that the firmware update failed. It appears that notice was erroneous.
Accuracy is either not what the app is claiming, or the map API by Google is slightly off. I'm looking at the GPS tracker claiming it's at a specific spot in my back yard with a nine meter range of where it could be, and it's maybe five meters beyond that range. Good enough to find your dog, but you might have issues locating the damned cat.
The screws are microscopic if you need to get to the SIM. Mine came with a SIM, I'm guessing most do, however if they don't I'd suggest using tape to keep up with them while you have the device disassembled.
What I'm testing
Once I can get the cat to wear it it will track his steps, play time, and supposedly give me recommendations based on his weight and breed. Right now I'm pretty sure the Paby thinks my cat is a cheetah from the top speed it's been at.
I don't have a battery life estimate yet. It's been kind of a nutty week and I accidentally slapped it on the charger without writing down battery levels.
Can I get my cat to actually move when it's on his collar?
Where can I get this?
Looks like they're currently $79.99 and then there's going to be some sort of monthly fee for the 3G provider. Most likely about $5.