Equifax hacked, free credit monitoring offer prevents you from suing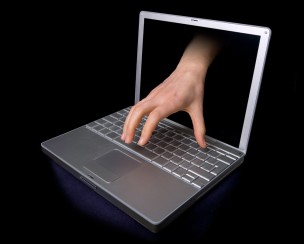 Just thought I'd drop a note here. As you may have heard today, back in May (four months ago as of this writing,) Equifax was hacked. This is a company with all the information anyone needs to create a fake account in your name.
Shortly after they were hacked and well before they announced it they started a sell off of owned stock. This is supposedly unrelated.
They just released the information about the hack to the public today. Stock dropped 12% in early trading.
They're offering a "free" year of credit monitoring to anyone who signs up for it. Said "free" credit monitoring prevents you from suing for any damages that someone may have done while they've had your details for the past four months.
Terms of use for the credit monitoring service Equifax is offering for free waive your right to sue them. Be aware. https://t.co/iByGfJ37iH pic.twitter.com/w4VWfho8jp

— Papa Peco (@Ondores_Lies) September 8, 2017
Anyway, should you want to keep tabs on your credit, I'd advise placing a credit fraud alert, get a CreditKarma account (no, really, it's free – they make money if you take any of the highly targeted offers) and watch for anything that changes.
Also consider checking your credit card and banks to see if they offer a credit monitoring service so you're not ineligible to sue in case someone purchases a yacht in your name and sails it into international waters leaving you with a multi-year fight to get your name cleared.