Motorola continues to provide review units of their 2017 phones. I've already reviewed the Moto Z2 Play and will soon be reviewing the Moto Z2 Force. Today, it's the entry level Moto E4. It's a cheap $130 phone (only $100 if you can put up with Amazon ads on the lockscreen) that tries to punch above its weight by pulling in some advanced features. Does it hold its own? Read on to find out.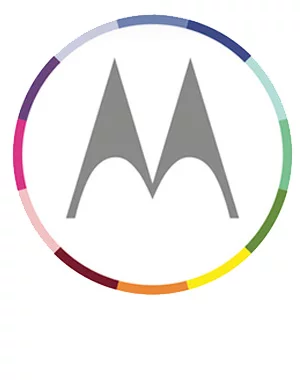 DESIGN
The Moto E4 is plain, plain, plain as Gomer Pyle might say. It's an all black phone with a black plastic back. There is literally nothing outstanding about the look or feel of this phone. The five inch screen is pretty small by 2017 standards and its 1280×720 resolution is low, but standard in this price range. The front of the phone has sizable bezels at the top and bottom, much like all of the recent Motorola phones. The back of the phone is non-descript and features a small Moto dimple and a large camera circle.
PERFORMANCE
I had pretty high hopes for the Moto E4. It packs a Snapdragon 427 with 2 GB RAM. I've used other phones with Snapdragon 400 series processors and found them to be OK. But there's something about the Moto E4 that just feels slow. Maybe its because the Snapdragon 600 and 800 series phones have just gotten so good by comparison. Or perhaps 2 GB of RAM just doesn't cut it anymore. Whatever the case, the phone takes too long to do simple tasks like open apps or even load the keyboard. Little delays in executing tasks are so 2014 and are no longer acceptable in 2017.
MISCELLANEOUS
Since this is a quick review, I'm going to lump everything else about the Moto E4 in the miscellaneous category.
Camera – average to below-average 8 megapixel shooter. It is nice that the front camera has a flash.
Battery – the 2800 mAh removable battery should last most of the day. Especially since you won't be doing heavy duty gaming on this phone.
Fingerprint Reader – excellent like all of Motorola's recent phones. Very fast and features Moto's one button navigation. Turn that on in the Moto app. You won't regret it.
Software – Shipped with Android 7.1.1 May 2017 update. That's good but don't count on seeing any updates. No camera twist or flashlight chop is a bummer.
Lint – the back of the phone is a lint magnet. Seriously. Look at the photo below and then realize I'd already wiped it down.
CONCLUSION
It's hard for me to recommend the Moto E4. At $100 with Amazon ads its an OK value as a backup phone or for light usage. I'd struggle to use this phone day-to-day, however. It feels like a cheap phone (admittedly because it is) and is under powered. If you can afford it, go with the $240 Moto G5 Plus or the $160 BLU R1 Plus. Both are excellent for their price. You can read my review (I really liked it) of the R1 Plus here. Sorry, but I'd pass on the Moto E4.