SANDMARC releases new filters for the next gen of phones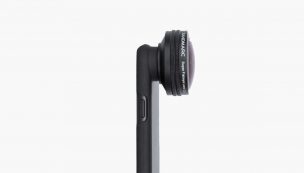 SANDMARC has a bunch of new clip-on physical filters. While still primarily aimed at iPhones, the SANDMARC filters work on several non-iPhone devices. You'll need to check if yours works, but hey.
We did a short review of SANDMARC filters back before my HTC 10's battery decided to start undervolting and causing serious image issues. You can click here for a bit about what happened to the HTC 10 that's produced most of Pocketables' images.
In addition to the clip on filters we introduced, they now have wide lenses, fisheye lenses, and macro for your close up shots. These can be chip clipped (included with the lenses,) on most phones, or SANDMARC has an iPhone case that you can screw them into.
If you're wanting to take your photos to the next level and not involve Photoshop or Lightroom in the mix, you're probably going to need to invest in a DSLR camera or some of these. The ones I tried are pretty awesome.
That said, you're reading the writings of a colorblind photography major dropout so take that with a grain of salt ;)
You can check out their new offerings here, and I'll see if I can locate a list of other non-iPhone devices they're compatible with soon.