Black Friday is Here! What is Daniel looking at?
As it happens every year black Friday is here again with both exciting and humdrum deals.
Storage seems to be a big winner this year with great deals from seagate and sandisk.
Seagate's deals include a tempting 299 on a 10TB ironwolf drive, a nas focused cousin to the 10TB baracudda pro we reviewed back in July.
Sandisk  is something special as one of the last manufacturers still making memory devices that still owns their own fabs with the sale of lexar. Although not something we've tested based on the quality of stuff we have their 49.99 dollar 200GB microSD card stands out in the deals today.
On the display side we have some deals coming out of dell on amazon. Starting with a massive 43″ 4k panel at a friendlier than normal (although still wallet breaking) 649.99 I know this isn't the cheapest monitor but it is actually the one I use at home and it offers impressive color alongside a staggering resolution. In the more wallet friendly range dell is offering an dvi+vga 23″ panel for 104.99 and a 24″ panel with hdmi+vga for 128.00 These panels are both IPS and 1920×1080.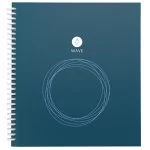 A returning favorite from last year is the Rocketbook. Now avilable in 3 unique types including the reusable Everlast and Wave which we reviewed. This years promotion is a 25% discount through their store(using BFCM2017 ) and the promotional single use pads through our referral link still apply.
We will continue to update this as we see new deals become available or come to our attention. Also check out paul's post from earlier today for his personal suggestions!