I may have mentioned that I don't sell gear I've been given. I may trade it for something but for reasons I still can't quite explain I feel that selling it (even though I'm probably making money off it on the site,) gives me some sort of influence or vested interest that I'm not particularly wanting to obtain.
So a lot of the stuff I have reviewed gets played with … to death… or given away to friends who break it eventually.
Here are some of the things that expired this year, keeping in mind I've done nearly 2000 reviews and most of that product is still in play somewhere.
I'll point out right up front this was a prototype of what was going into production. There were several changes made to the final product mentioned before I even powered it up for the first time, so perhaps it's not fair to say it, but it's gone. At least mostly.
It started randomly rebooting about two months ago, on cold mornings it thinks it's trying to connect to a computer USB, and roughly half of a trip I make now is not recorded due to the rebooting or having to wait for the thing to reach warm enough to realize it's not connecting to a computer.
I did very much enjoy it for about three and a half months.
The battery was shot, and after the repair shop worked on it so was everything else. The screen is dead, phone still works, but the battery works now at least.
Company that inadvertently destroyed it made it right and gave me a new HTC 10 which is what my wife is using now.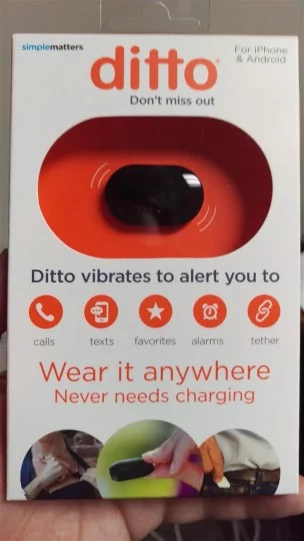 The Ditto was one of my favorite toys. Its death has more to do with a washer and dryer and the subsequent battery explosion rather than anything it did. I'll miss ya Ditto.
While the unit is mostly water resistant, what it went through due to cat, kids, etc in that washing machine was above and beyond.
My guess is had I found it earlier I'd just have had a battery to contend with, but at this point who knows.
Not their fault.
It broke, they're giving me a new one as soon as I send the old one back. This shouldn't have been an issue but every time the car they're on it near it's raining, freezing, or I'm dealing with a crisis.
So yeah, I'd have a new one if not for my life.
This was also pre-release hardware. They're going to rip it apart to see why it's befarged.
One of my bunny ears died. I can see the device, the AmpliFi can't connect to it. Jumped through all the hoops, it broke, no biggie. Using it at the boss's place to make a WiFi turn a corner this doesn't affect me much, but this was release hardware so I will be in contact with them if I can get the unit back in my grubby hands.
Something weird happened on this one. Power button depressed, never came up, unit wouldn't charge any more. Thinking the power button is to blame.
While not entirely broken, the orientation sensor has started to believe it's in two positions and I have to rotate the frame every few days. Symptoms will be photos flickering between portrait and landscape orientation quickly.
I'm on my second Jam at the moment and it's starting to exhibit some of the messed up behavior at the first. My belief is there's a little motor spinning a magnet in there and it's getting worn down a bit. Who knows. It's bobbing about now.
That's all I've got for this year at the moment.