BLU Life One X3 – Mid-Range for the Modern Age
BLU continues to plug along with model after model, filling the low-end and mid-range with plenty of options. Some are good, some are very good, and some are just OK. One thing they all share, though, is value. Whether you have $100 or $300 to spend you will certainly be able to find a phone that fits your needs. Today, we'll take a look at one of the newer models, the Life One X3. It's available for $149 (for a limited time) from Amazon and at that price it is quite a bargain.
DESIGN
In what will be somewhat of a recurring theme in this review, the Life One X3 is a very nice looking and feeling phone for its price. The phone is only available in black. That might be a bit of a bummer to some as last year's Life One X2 was also available in pink but I think it looks great.
The front of the phone is dominated by a 5.5 inch Full HD LCD display. There's a veiry Moto-esque oval fingerprint reader below the screen. Above the screen is the front camera with LED flash. The power and volume-rocker buttons are on the right side. There's a micro-USB port (still no USB C from BLU) and a single speaker along the bottom. The left side holds the dual sim/microSD (up to 64 GB) slot. Along the top edge is the 3.5 mm headphone jack.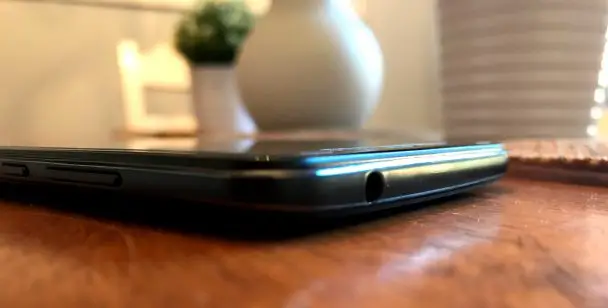 The back of the phone is an all aluminum affair and it feels great. It's not soft-touch but the powder coating on it is easy to hold on to and feels great. The whole package is only 8.9 mm thick, which is amazing considering it packs a whopper of a battery. As with most BLU phones these days the package belies its budget price.
DISPLAY
At 5.5 inches and 1920×1080, the display comes in at 400 PPI which is perfectly fine, even in 2018. As with every BLU device I've used this one is LCD. LCD isn't my favorite display tech but the screen on the Life One X3 looks great. At its brightest it is plenty bright. At its dimmest it is perfect for use in a dark room.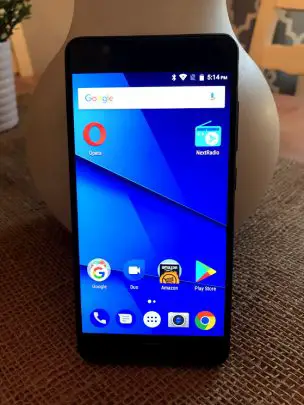 BLU includes the MiraVision settings utility to allow you to customize the display appearance. You can set the screen to Standard, Vivid (my favorite), or a user mode that lets you customize things yourself. The Vivid mode makes things pop a bit and look a little closer to a tuned AMOLED display. I also like to enable dynamic contrast. Overall, it's a good display made better with the ability to customize it.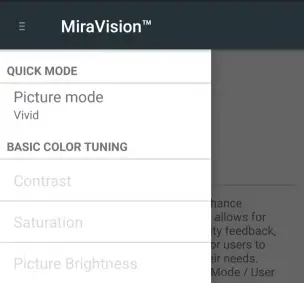 PERFORMANCE
In terms of raw benchmark numbers, a sub $250 phone like the Life One X3 will never matchup with phones like the Galaxy S8 or Pixel 2XL. What I look for, as a reviewer, is whether the device is "good enough" for day-to-day use. That's totally subjective, of course, so we also provide the benchmark numbers to give you an idea of how the device stacks up. And, in my opinion, the Life One X3 does well both ways.
The phone has 3 GB RAM, which is still respectable and 32 GB storage. For most users, that's plenty. Storage is expandable by 64 GB using microSD. The CPU package is the octa-core MediaTek 6753 with Mali-T720 GPU. Per Geekbench 4, the Life One X3 grades out like a Nexus 6 or Galaxy S6.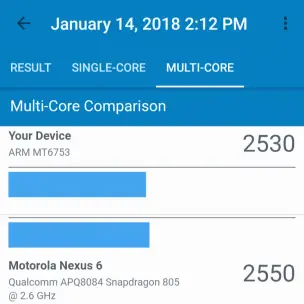 Navigating around the device shows it to be smooth and responsive. Apps launch reasonably quickly and I had no problems running my normal complement of apps – Chrome, Newsblur, Allo, Netflix, Amazon, and more. I also want to mention the fingerprint reader. It is fast and accurate. Everyday usage proves the device to be just as capable as the Moto Z2 Play that I loved when I reviewed it last year.
BATTERY
One of the primary selling points of the Life One X3 is the huge 5,000 mAh battery it contains. This phone will go all day and then some. With average use, the phone can easily reach two days without a recharge. Even heavy users will get a full day out of it, easily. It's pretty amazing that the phone includes such a big power pack in such a sleek device.
SOFTWARE
The phone ships with Android 7.0 and if you don't expect an OS upgrade you won't be disappointed. BLU's software load has gotten much better in recent years. The default launcher is Launcher 3, sort of a vanilla version of the old Google Home Launcher. It works well here, and of course can be replaced easily if desired.
Some customizations include swiping up from the bottom of the screen to get to an iPhone-like control center, a slightly reorganized settings app, the aforementioned MiraDisplay settings panel, and some small tweaks to the notification center. The phone isn't running vanilla Android but it is close enough for me. I'm really pleased that BLU has abandoned heavy customization on their recent releases.
CAMERA
The camera is decent for this range of device. It boasts 13 MP shooters on the front and back, both with LED flash. It takes decent enough photos in well-lit environments, struggles in low-light. There are some nice configuration options like the ability to capture in RAW, electronic stabilization, and more.
This slideshow requires JavaScript.
CONCLUSION
I really like this phone. The Life One X3 combines decent performance, excellent battery life, and a sleek design into a $149 (for a limited time) package that is better than a phone at that price has a right to be. If you are tired of spending $600 or more on a flagship phone, you should take a look at the Life One X3. It is a great value.
SPECS
| | |
| --- | --- |
| CPU | MediaTek 6753, octa-core CPU @ 1.3 GHz |
| GPU | Mali T720 |
| RAM | 3 GB |
| Internal Storage | 32 GB |
| microSD Support | Yes, up to 64 GB |
| LTE Bands | 1/2/3/4/7/12/17/28 |
| HSPA Bands | 850/900/1700/1900/2100 |
| Battery | 5000 mAh |
| OS | Android 7.0 |
| Display | 5.5 inches, 1920x1080, 400 PPI |
| Main Camera | 13 MP with LED Flash |
| Front Camera | 13 MP with LED Flash |
| Bluetooth | 4.0 |
| Fingerprint Sensor | Yes, Front |