Food Delivery Robots Hit a Speed Bump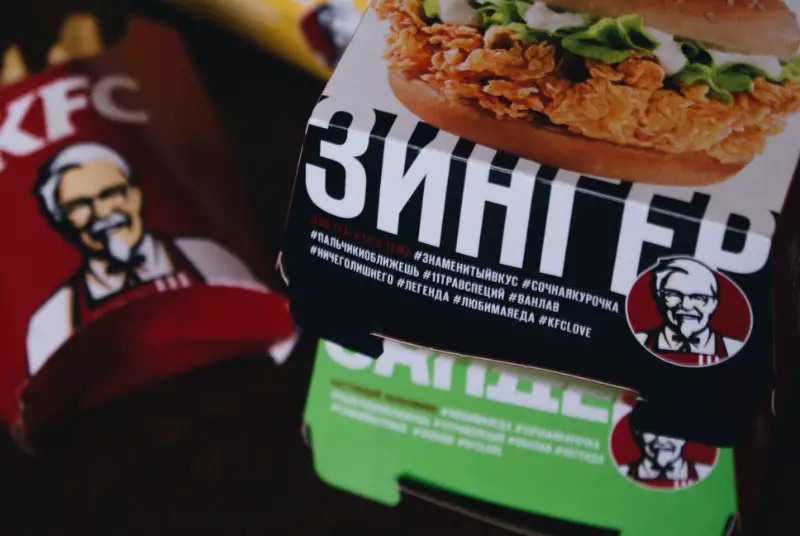 Many people think of San Franciso as one of the major tech hubs of the world, and a place where gadgets get tested before becoming part of the mainstream's consciousness. However, there's one technology that San Francisco's not ready to welcome: semi-autonomous delivery robots.
In early December, representatives from the San Francisco Board of Supervisors voted to enforce severe restrictions on the high-tech delivery equipment. For starters, the companies behind the robots can only use them in designated zones, which are typically areas characterized by below-average levels of pedestrian traffic.
Another stipulation is that new businesses have to obtain documented permission to operate the machines in the allowed places. Local legislators capped distributed permits at three per company and only allow nine total in the city.
Plus, using the robots to deliver customers' foods is barred for now. They can only roam the sidewalks for development-related research purposes.
Some People Are Not on Board With the Technology
Advocates for the delivery robots say they could cut down on costs related to vehicle maintenance and gas, plus the expenses associated with paying employees. However, people with opposing views say the remote-controlled gadgets clog up sidewalks. They point out how it's already against the law to ride bicycles or use Segways on San Francisco's sidewalks and wonder why the robots should get special treatment.
How Technological Advancements Create Job Market Shifts
Some of the individuals who attended a hearing before the board of supervisors' vote were restaurant owners using the bot-driven technology. They had positive things to say about how the delivery vehicles streamlined their business methods.
Not surprisingly, the people against robotic delivery vehicles argue the emerging technology will take jobs away from humans. The workforce pool of delivery drivers who bring food to hungry customers is often made up of students, people who can only work in the evenings and others who have work-related stipulations, and concerned individuals wonder whether those workers would become unemployed.
However, people also assert that as robots take some positions away, outdated occupations get replaced by new jobs related to changing technology. For example, the robots need human chaperones that follow behind and intervene if something goes wrong. Today's delivery drivers could potentially become robot chaperones instead, especially if they're willing to receive on-the-job training.
The rise of mobile food orders is another example of evolution in the foodservice sector. Statistics say that 74 percent of consumers between the ages of 17-34 say that they would order takeout and delivery through mobile ordering. After combining that percentage with the large amount smartphone users, it's not hard to understand why the majority of young respondents polled were so eager to buy prepared food through apps.
When mobile ordering solutions became increasingly popular, restaurant personnel nimbly adapted. For example, several years ago — when food delivery apps were not yet common — many people who worked at establishments that bring cuisine to customers spent their shifts cooking food, answering phone calls and helping walk-in guests.
Now, there's likely less of an emphasis on answering the phone. Specifically, the people who handle that duty probably watch an interface to check for mobile orders coming in.
Using Delivery Robots for Other Purposes
When the concept of using robots to deliver food in San Francisco hit a roadblock, many people who agreed with the imposed legislative restrictions brought up negative factors, such as the potential for the robots to delay pedestrians or collide with them. They also grumbled that if consumers wanted food badly enough, they could get it themselves and shouldn't depend on robots.
However, it may help the naysayers to consider other applications that focus on helping people in need. Zipline is a startup company deploying robot delivery drones to people in need of medical supplies in Rwanda. Company representatives say the airborne vehicles can make deliveries in about 15 minutes, which is particularly impressive considering the challenging terrain in the area that makes ground transportation difficult. The establishment is also testing using the drones to supply packets of blood for transfusions.
It's not hard to envision how a similar application could work in the United States or almost anywhere outside Rwanda. A robot might bring a prescription medication to a homebound elderly person or deliver diabetic testing supplies to a disabled person who cannot drive and would otherwise have to depend on a taxi or a friend with a car to handle the transportation necessities.
The regulations surrounding trials of delivery robots in San Francisco prove some city officials are wary of embracing nascent tech gadgets. However, only time will tell if future developments will make the bots nearly error-proof, which could lead to warmer feelings about these new delivery possibilities.
Photo by Aleks Dorohovich