OtterBox Commuter Series Case for iPhone Review
OtterBox is the top selling brand of device cases in the US. They have a reputation for producing sturdy, dependable, perfectly fit cases for some of the most popular phones on the market. Last year I had the chance to review the OtterBox Pursuit and found it to be an excellent, if somewhat pricey case. This year, I'm back to take a look at the more reasonably priced OtterBox Commuter series. I've been testing the Commuter case on an iPhone X and it does not disappoint.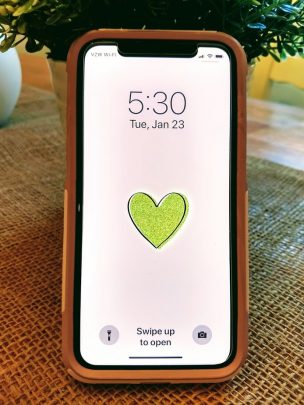 DESIGN AND PERFORMANCE
There are a couple of things I typically want from a phone case – whole phone protection and as little added bulk as possible. Thankfully, the Commuter series meets both of these asks. The case is of the dual layered variety. There's a rubbery inner shell that fits directly on the phone. It's crafted to fit snugly on the corners and edges. And then there's a hard plastic outer shell that snaps onto the inner shell. This approach attempts to balance a perfect fit with good enough protection and sharp looks. OtterBox succeeds in this quest with the Commuter case.
The rubber inner shell fits perfectly on the iPhone X. It overlaps the front enough to provide the screen protection from a face down drop. It fits the corners with no fear of it slipping off. I have seen knock-off cases before that just refuse to stay in place properly. No such issues here. There is a cover over the charging port to keep dirt out. It settles satisfyingly into place when closed. The button covers are responsive and appropriately firm. There's no extra key-travel as is the case on some phone cases.
The plastic outer shell provides rigidity and strength. I've never been a fan of cheap TPU cases because they seem flimsy and not very good at protecting against drops. The dual-layer Commuter case, however, excels. There are cutaways in the outer shell where the rubber peeks through. Not only is this aesthetically pleasing since the shells are complementary colors, it also contributes to the excellent hand feel and adds a comfortable level of grippiness.
The OtterBox Commuter series just plain looks good. Most varieties offer two-tone looks. The exception is black, which has a black inner and outer shell. I have the Ballet Way color scheme that features two pinkish colors. It's also available in all black, Indigo Blue (two navy blue shades), and Ocean Way (two aquamarine colors).
CONCLUSION
For folks that want reliable phone protection without resorting to something like the bulkier OtterBox Defender or something like a LifeProof case, the Commuter is an excellent choice. It looks good, offers reasonable protection, and is well priced (typically under $30 on Amazon). I am quite happy to recommend this product.