I got 99 problems; tracking my weight and the Fitbit Aria Scale are two!
So you've heard good things about Fitbit, right? They basically own the weight and activity tracker market. Your mom probably has the step counter, you've used the app. A scale to track your weight? What a great idea!
This is the Fitbit Aria: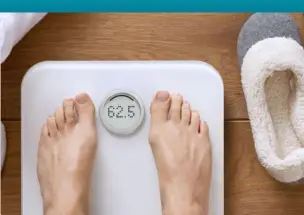 You see that "62.5"? Good cause that's all you are ever going to see, and that's if you're lucky. My first two Aria scales were DOA.
I would LOVE to show you a working Fitbit Aria, as would thousands of others, they do exist, they are just few and far between.
The specs you were hoping for when you bought it:
---
Sensors and Components
Weight and BMI: Four load cells measure weight. BMI is calculated and displayed based on weight and height.
Body composition: The scale measures body mass using bioimpedance analysis.
Display
Backlit LCD display
Displays weight, % body fat, and user selection
Units in pounds, kilograms, or stones
Battery and Power
Aria uses 4 AA batteries – no power cord necessary.
Syncing
Aria syncs automatically and wirelessly through your home wi-fi network. Network requirements:
Wireless 802.11b
WEP/WPA/WPA2 personal security
Automatic (DHCP) IP setup (static IP configuration not supported)
To set up for the first time, you'll need one of the following: Windows XP and later, Mac OS X 10.5 and up, iPhone 4S and later, iPad 3 gen. and later, and leading Android and Windows devices
---
Well, 802.11b, I can run a mixed b/g/n right? No problem we all say. Nope, you need to be a nerd like those of us here and have a dedicated 802.11b router. Also, we're on version 39 of the firmware, versions 1-38 only supported WEP, and not WEP-password, WEP-Hex.
So now you have your dedicated router running 802.11b, maybe you have an old WRT54G lying around you're using (that's what I did for a while). I eventually got it on a TrendNet 802.11b unencrypted, but when the batteries died on the Aria, it lost the network connection.
You finally find a morning when you have 4 hours to dedicate this cause you need to shed some pounds, and data tracking is motivating.  So you start trying combinations:
No Encryption
WEP-password
WEP-HEX key
WPA Personal-AES
WPA Personal-TKIP+AES
WPA Personal-TKIP
WPA2 Personal-AES
You know the Mac Address of the device, and WOW, it pulls an IP in every configuration; mine is "20:F8:5E:C7:7E:20" and ID's as "GainSpanc77e20". But no go!! You still get "Sync Error". You've spent 45 minutes pouring over the Fitbit Community Forums. There are hundreds, nee thousands of posts about problems with this scale dating back to it's 2012 release when 802.11b and no encryption were already a VERY bad idea.
All right, it's time to throw yourself on the pyre of tech support!
---
tl;dr; if you're looking for a ⚖ to weigh yourself and communicate over wifi, LOOK ELSEWHERE than the Fitbit Aria. I wonder how much inspiration it added to the 2016 nomination of "Dumpster Fire" as Word of the year.
We don't give ? ratings here at Pocketables, but I will after my thrid device failure, happily grant the Aria Scale a ? award.
Also, Multiple times I asked if there was an upgrade path to Aria v2, and was repeatedly told no. If those of us that bought your v1 product and dealt with all it's teething and issues aren't able to get a discount on v2 that uses 802.11g for god sakes, then why would you expect brand loyalty when Withings/Nokia, Anker/Eufy, and others are stepping in with their own products?
---
Here is the wonderful transcript:

Norma: Hi Benjamin, My name is Norma. How can I help you?
Me: I am on my 3rd Aria scale (v1-software v39)
Me: the first two were DOA
Me: I am unable to make it connect to sync with fitbit servers
Me: it is successfully pulling a DHCP lease
Me: but says linking to fitbit
Me: then "no sync"
Norma: Thanks for taking the time to contact, l'll be glad to assist you with the troubles to connect your Aria Scale.
Me: I have tried a dedicated router with only 802.11b: No Encryption, WEP (password and HEX keys), WPA Personal (AES, TKIP+AES, TKIP), WPA2 Personal (AES)
Me: it successfully pulls a DHCP lease from my router: GainSpanc77e20 192.168.0.165 20:F8:5E:C7:7E:20
That's the name of the chipset, the IP, and the Mac address, but fails to sync to Fitbit.
Norma: Thank you for the information. We're currently experiencing some technical issues and won't be able to see what might be occurring with your Aria Scale in the system.
Norma: Thank you for trying those steps.
Norma: Would you please confirm the email associated with your Fitbit account?
Me: Is there an upgrade path to the Aria2?
Me: my firwst two Aria's were DOA
Me: and this one seems to lose wireless for months after a battery change
Me: basically months because that how long it takes me to find the three hours to try to reconnect it
Norma: Thank you for the information. l deeply appreciate your time invested working on it.
Norma: l can definitely understand. We're sorry to see you had to go through this issue.
Norma: We don't have yet an upgrade, downgrade or exchange program.
Me: you do have an exchange program actually, my first two ARIA were DOA "Dead on Arrival"
Me: so I have already had two Ariav1 replaced
Norma: All of our products come with a 1 year of manufacturer's warranty on the original tracker or Scale registered to the account so we can replace like for like when a device or Scale is considered defective within 365 days.
Norma: Are you still there? l just want to make sure we are stillconnected.
Me: oh yes
Norma: Thanks. Just to confirm, your Scale is connected with 802.11 b at 2.4GHZ, correct?
Me: I am still waiting for a resolution on a device that is perpetually failing
Me: 802.11b 2.4ghz (802.112b ONLY had 2.4 ghz btw)
Me: I have tried
Me: No encryption
Me: WEP (password and HEX keys)
Me: WPA Personal (AES, TKIP+AES, TKIP)
Me: WPA2 Personal (AES)
Me: it is pulling a DHCP address
Me: 192.168.0.165
Me: and then not syncing
Norma: Thank you very much for confirming that.
Norma: To better research the issue, may l know how far is your Aria to the router?
Me: 6ft/2m
Norma: Good. Just to confirm, have you already tried to set up your Scale through Web-Based setup and Software Client Setup options on the computer?
Me: I have tried the app
Me: Web setup on phone
Me: web setup on tablet
Me: web setup on laptop
Me: each time, it pulls the same IP from DHCP and then says "no sync"
Norma: Thank you for trying that.
Norma: Are you connecting your Aria to a mobile Wi-Fi hotspot or home network directly?
Me: Please don't triage me through a script, I have a netgear router running only 802.11b – no Encryption, six
feet from the device
Me: the scale gets an IP and then will not sync
Norma: l'm sorry for the confusion. Thank you for that information.
Norma: Please allow me a moment while l check your case. l'll be back.
Norma: l appreciate your time.
Norma: Thanks for waiting. l'm sorry for the long wait.
Norma: l was checking if there is anything else l can provided but since you have already gone through all the possible solutions and your Aria is still not connecting and not syncing. For that reason l'd like to evaluate your warranty status.
Me: I have my MAC and Serial
Me: I don't have a receipt
Me: but as it was an RMA/DOA hopefully one of those will work
Norma: Thank you for that information. Yes, that helps.
Norma: May l know the name of the retailer where your Scale was purchased from?
Me: Newegg
Me: but this was a replacement from Fitibt, as the one I got from Newegg was dead on arrival
Norma: Thank you for that information. Upon checking in the system l find an Aria Scale replacement issued on 2016-05-05.
Norma: Is it the one that we are talking about?
Me: That is likely it is
Norma: Thanks for confirming that.
Norma: As you may know all our products are covered within 365 days of limited warranty and it started from the original Scale purchased. The replacement doesn't renew the warranty.
Me: okay
Norma: if you would like to get a new scale which would be great you can check our new Aria 2, it has been re-engineered for greater accuracy, improved design, and easy Bluetooth setup. It also offers personalized icons and greetings, compatibility with more Wi-Fi networks.
Me: as a long time user of fitbit products, please let me know what the upgrade path is for a device that was neglexted for 6 years, and the replaced by the Aria2
Me: having to run 802.11b in and of itself is frustrating
Me: why would I purchase an Aria2 at retail price, when Nokia/Withings provides superior measurements at lower cost?
Me: Nothing leads me to believe that an Aria2 will behave any better than the THREE ARIAv1's I had
Norma: We're sorry to see you had to go through this. We are always working hard and continuously making updates to improve our products based on the feedback we receive this is why Aria 2 can connect to 802.11b/g/n frequency
setting.
Me: point-and-click replies are nice
Norma: l understand your point. l deeply appreciate your feedback about our product.
Me: if there is no upgrade path there is no reason to stay with a brand, that if you check your own forums has created consternation for hundreds of users.
Norma: We appreciate your feedback. We encourage you to continue working towards your goals and we do respect any decision you take.
Me: Thank you my goal will be to relay Fitbit's position to my audience and other enthusiasts, thank you for your time.
Norma: l appreciate your time chatting with me today too. Have a wonderful day!