Nest Remote Temperature Sensors pre-ordering
Do you have to set your hallway to antarctica to get your living room in the 70's? Do you have a baby room that has to be maintained a temperature that doesn't share a climate zone with your living room located Nest thermostat? Well there's now a solution incoming.
Nest is releasing remote temperature sensors and presumably a new update for the Nest Learning Thermostat 3rd generation and the "E" models. This will enable you to slap a temperature sensor in a room that you choose, as opposed to just going with where the thermostat was mounted in 1984 when central was first put into your house.
Will it solve world hunger? No. But it might keep the room you actually want climate controlled properly climate controlled.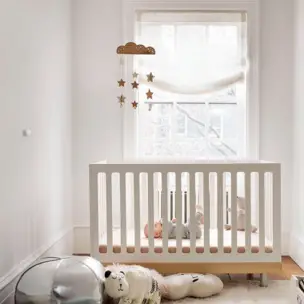 The Nest Remote Temperature Sensors are $40 for one or $99 for three. I don't know how the software update is going to work, but hopefully you can program in some actions such as if room B is getting too hot but baby room is fine, just kick on the fan until the baby room temp goes up or down and then kick on climate modification.
Having the Nest Learning Thermostat Gen 3 on a plaster wall in a room near an air return means I can have a living room that's 10 degrees hotter or colder and a baby room that can swing 15 degrees either way. This'll (hopefully) be great to prevent either superheating them or making totsickles.