A disappointing week with HBO on Amazon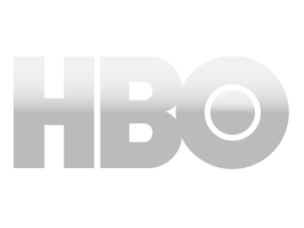 Last week something came out that got me to try a free 7-day trial subscription to HBO, that being the Andre the Giant documentary.
Amazon offered an HBO trial through their Prime Video app, and not having my standard HBO hookup (friends who come over and cast to my Chromecast for a Game of Thrones viewing,) I decided to try the trial.
What followed I'm not sure is standard, Amazon specific, or something on my side. Perhaps I'll get an answer in the comments.
TL;DR – Paul's seeing issues that Googling isn't helping, asking questions.
I signed up in the Prime Video app on the TCL tv (Roku)and the channel appeared in my Amazon Video channels and it was pretty decent but something felt off. I originally thought this might have something to do with them trying to match the framerate or feel of the old footage and didn't think much about it.
The Andre the Giant documentary was worth it, I now had seven days left to hit everything on HBO I wanted. I started watching Barry (Bill Hader as a hitman who wants to quit,) something seemed off from the other videos I'd watched via Netflix, Hulu, even Amazon video. Barry was amusing, I watched the three episodes that were out.
I watched a couple of episodes of other series and noticed that same off feeling. Something didn't look right.
I put on Flight of the Conchords and it was terrible, not the show mind you but the quality. Filmed in 2007 it looked like it was from the 90's, audio was not matching the lips, scan lines/interlacing was visible, felt like I was watching with several dropped frames due to a low bandwidth connection.
Backed out, watched some Netflix, no issues, back to Amazon video to watch yet another of the same episode of Creative Galaxy on Amazon video my 5yo loves, no issues. Back to HBO to watch some gritty crime drama and nope, looked bad.
As I'm contemplating completely cutting the cord, or in my current case ditching the dish, the questions I run into are that several places, such as Amazon and Sling, serve up HBO, and as I can't seem to get a straight answer out of anyone I'm wondering is Amazon serving HBO's content (and therefor my HBO issues were Amazon's,) or are they directing my Amazon video app to HBO's servers, in which case the issues will persist across the board with whatever provider.
Not that I'm particularly hooked on HBO, only thing I watch was Game of Thrones, and that's pretty much a gather around and someone with an account casts sort of thing.
So was it just me, did I pick the only off-encoded shows on HBO, is it Amazon Video (which I do recall seeing similar issues about two years ago when I rented Behind the Mask: The Rise of Leslie Vernon on Prime Video,) or am I rare and unique rainbow-tooting panda bear that has something wrong with his Roku Prime Video app?
Just feels like a codec or bandwidth issue when on the HBO feed.