Here's What to Expect From Galaxy X, Samsung's Highly Anticipated Phone
When the newest brands announce their upcoming phones, the first bit of news is all that's required to put tech fans into a frenzy. That's been true about the Samsung Galaxy X, even though it's anyone's guess when it'll be possible for people to hold that phone in their hands. Despite its unknown release date, there are still some likely characteristics to expect from this much-desired phone.
It'll Likely Be Larger Than Most Smartphones
Potential prototypes associated with the Samsung Galaxy X indicate one of its characteristics will be a larger-than-usual size. Some analysts predict users will have the option to change it into a tablet mode in addition to using it as a smartphone.
It's also worth noting that Samsung offers a computer monitor that allows seeing a single big image or several pictures split into on-screen panels. Depending on this smartphone's screen size, that might be an available feature on the Samsung Galaxy X, too. Then, it could make tabbed browsing particularly easy to manage.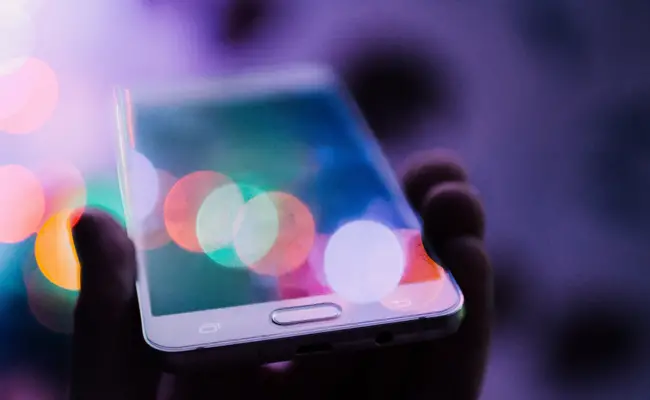 It Won't Be a Budget-Friendly Model
It's too early to know the retail price for the Galaxy X, but indications about other high-end phones in Samsung's lineup suggest it could be $1,000 or more. For example, the Samsung Galaxy S9 is the brand's new flagship model, and early price details about it mention that phone could cost more than $1,000, too.
Many reviewers compare the Galaxy S9 to Apple's iPhone X. Considering people have been aware of the Galaxy X's technology for years — even if not under that name — it makes sense Samsung would try to capitalize on the anticipation and convince people it's worth top-dollar prices.
There's also the chance Samsung might only release the Galaxy X in a few markets, such as those in Asia. If that happens, the brand could gauge consumers' reactions to the phone and use the feedback to drive decisions about future models.
It'll Probably Be Foldable
Without question, the thing that's making smartphone fans the most excited concerning the Galaxy X is the fact it'll likely be a gadget you can fold. If there's a hinge in the middle, it might look similar to a makeup compact and could have two OLED screens on either side of the bendable portion. It remains to be seen how Samsung will ensure the phone's resolution stays consistent and doesn't decrease near the folding part.
Some Samsung smartphones have curved edges and include dynamic borders that house frequently used apps. People who've weighed in on the matter don't think a foldable Galaxy X would also have curved edges. There's the possibility, though, that the shortcut icons normally appearing on the shaped edges would be on one of the Samsung X's screens instead.
If Samsung's foldable smartphone becomes a reality, it may not be the first of its kind. That's because production issues have made it so the Galaxy X probably won't come out until next year, and Huawei is reportedly working on a foldable phone, too. That brand may release its product as soon as November. If it does, Samsung's marketing team may find it more difficult than anticipated to differentiate its gadget and convince people to buy it.
It Could Be Extremely Durable
Are you feeling frustrated that it's taking longer than planned for the Galaxy X to become more than a rumored device? Try to find comfort in the reality that the delays may bring you an ultra-rugged smartphone. Reports indicate one of the manufacturing challenges related to the phone concerns transistors in its display, and that they're not capable of tolerating the frequent bending required from a folding phone.
People who are analyzing possibilities for the smartphone wonder if it might have an integrated screen protector that's part of the outermost touchscreen material. If it does, the device would be well-protected against the occasional drops that happen when even the most careful users handle their phones. However, such a protective layer probably wouldn't have such a safeguarding role if a person dropped his or her phone when fully opened.
Since the Galaxy X's release date is still so far in the future, it's impossible to do anything but keep track of the latest rumored developments and consider how feasible they seem. As manufacturing efforts progress, we can look forward to less well-informed analysis and more confirmed facts from the brand.