Make your own Nintendo Switch portable dock by buying or 3D printing a replacement dock case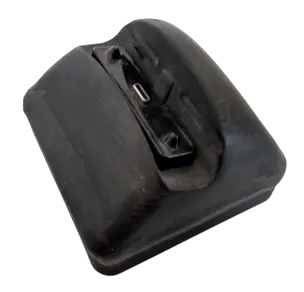 Lately, there has been a lot of talk about how third party Nintendo Switch portable docks are bricking the system after a recent system update. While the issue has gotten more traction lately due to the firmware update accelerating the problem, it's actually been happening to some degree since the first third party docks came out. Luckily, there is an alternative: turning an official dock into a portable one by replacing its case.
Being the impatient person I am, I actually did this before third party docks were an option. Had I waited, I would have gotten a third party dock, and my Switch might have been dead instead of sitting beside me waiting for me to finish this article. The solution I chose was to get a second Switch dock and move the internals over to a smaller, more portable plastic case. My specific case is 3D printed, but you can actually get replacement dock cases on places like Amazon. In addition to a replacement case, you obviously need an original dock, and there's the spare dock set I used that you can get if you don't want to use the one that came with the Switch.
Since this method uses the original electronics, it will be as safe as using the original dock, assuming the replacement case isn't flawed (e.g. damaging the Switch or blocking the vents) and that you don't damage anything when putting it together. I've not used mine as much as I thought I would, but when I have, it has functioned flawlessly — as expected, since the one I had 3D printed even keeps the original spring mechanism from the Switch dock. It took a bit of time to transfer everything over, but it was nothing like switching the shells of my Joy-Cons. Some pictures of the dock assembly process are below.
So, if you're in the market for a more portable Switch dock, consider a bit of DIY as an alternative to a ready-made solution. It'll be more work, and cost more if you buy an extra dock, but it seems like the safer option.