Tribit XFree Tune Wireless Headset review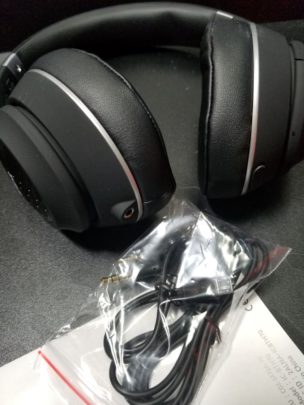 The Tribit XFree Tune Wireless Headset is an over-the-ear Bluetooth 4.1 device with up to 24 hours of playtime and a very, very pronounced bass profile. It also supports 3.5mm aux cables if you want to go wired or have run out of battery.
After my last review involving Tribit, their questionable Amazon marketing, and their subsequent emails asking if I hated them, I did not expect to hear from them again let alone have a package that wasn't flaming and filled with poo appear from them, but The Xfree Tune showed up and I'm glad it did.
The sound the Xfree Tune produces (backed by FLAC and my Samsung Galaxy Note 8) remind me so much of listening to Peter Gabriel tapes on my Walkman back in the 80's. They're loud, bassy, immersive, and crisp.
The part where Paul finds problems with the XFree Tune
Bass
So there are issues with the Tribit XFree Tune you should be aware of. There's no way to make them less bassy. That bass is in your face and it's done well. It sounds a little further out of place in sonic space than the rest of the music. There's a wide tapestry of treble and then there's bass space. Just be aware – bass is there, it's not leaving without an equalizer on your phone.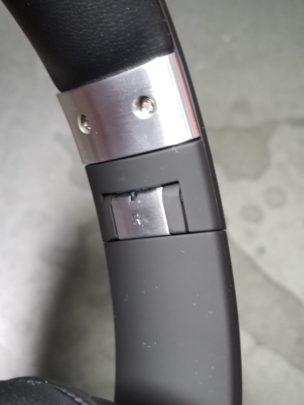 L/R indicator
I managed to use these until writing a review and didn't find the Left ear/Right ear indicator. It's there in the silver joint.
Connection voice
What kind of is shocking is how primitive the connection voice "ready for pairing" is in comparison with the sound that the headphones produce. Having heard some amazing Jabra recorded voices the guide on this sounds a little like it was recorded on a Tandy 1000 SL using a Panasonic mono microphone from the 70's. It's bad
Fortunately you only deal with it at pairing and when it tells you you're connected (possibly when the battery runs low but I didn't do a test to see how long I could listen to music.)
What about the reviews?
As I mentioned before I was fairly bummed that I really liked their last product and then saw someone from the marketing department had evidently purchased reviews. This time I'm very happy to say the reviews on Amazon look real and even Fakespot is currently saying it's a trustworthy (as of April 4, 2018).
Currently the only straight up negative review on them is that they won't change the song that's playing. Having changed the song that's playing by long pressing the volume up or down I think that's operator error.
Could the Tribit XFree Tune be the best ever?
Probably not. There are plenty better, however the price range starts in the $80's I think. As of this writing the XFree Tune is somewhere in the neighborhood of $43.
At a sub $25 price point I think it might be the best hands down, but it's got some inexpensive competition. At their MSRP of $99.99 I can find you some headphones of similar quality that you can control the bass.
Tribit XFree Tune specs
Model IC-BTH70
40mm diaphragm
Bluetooth 4.1, A2DP, AVRCP, HSP, HFP
97dB ± 2dB
Frequency response 20Hz – 20Khz
32 ohm impedance
Battery: up to 24 hours, charges in 3 via 5V Micro USB
10m operating range (wireless) 1.2m (included wire)


Link: Amazon