Podcasting is a terrible name, let's come up with a better one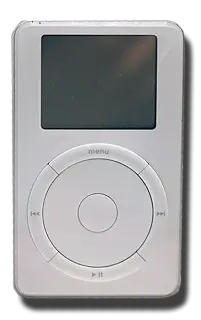 Back in 1997-99 I ran what we in those ancient times called a prerecorded radio station. These were to be known as netcasting or audio blogs a little later in some circles. Now they're called Podcasts.
As a note, I'm writing this piece because 1) I've been seriously considering starting up season 21 of my old "podcast" from the Long Island days, and 2) I ran across this on Twitter:
Let's be honest. pic.twitter.com/I3uo4M81w3

— joey alison sayers (@joeyalison) May 15, 2018
In 2004 a journalist named Ben Hammersley coined the term Podcast as a linguistic blend of words between iPod and Broadcast, and it blew up. In 2018 the percentage of people listening to Podcasts on an actual iPod is pretty much non-existent. We listen on phones, smart home assistants, internet connected "radio" in the car, some of us listen on smart toilets. Plus there's that whole Apple imagery that's invoked by the name Podcast.
There's nothing pod-like, Apple specific, or abbreviated by POD that quite captures the zeitgeist of the thing these days. "Podcast" should go probably away like "surfing the information superhighway," and "you've got mail".
As downloadable media content playable at a later time "Broadcast" doesn't quite work. The implications of broadcasting are that everyone receives it at the same time (if not plays it at the time of reception). Prerecorded Audio Show is just a mouthful.
I'm not Android angry about the name, I've paid my share of the Apple tax in the past, I just think there should be a better name that doesn't invoke imagery of the Model T of media players and Invasion of the Body Snatchers.
Unfortunately I don't have a better suggestion. Even in the days when Netcasting and Audio Blogging were a thing the best I managed to do was simply calling the Eclectic iLL "The Show." And that's not that catchy.
Everything's Smart, Disruptive, and going to hell in 2018. Seems like the name should as well. Even iCast would sound better these days as at least you could imagine the "i" was for Internet.