The EU General Data Protection Regulation (GDPR) and us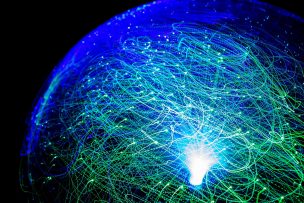 It's been an interesting week – my Pre-K kiddo "graduated" yesterday and will be attending a Kudzu-league kindergarten in the fall, the temperature hit 99 degrees in May, and the European Union General Data Protection Regulation went into effect and the LA Times, among others, is now not serving content to the EU.
At Pocketables, we'd pretty much ignored the GDPR as we're not based in the EU, we don't store anything other than what you give us, we don't sell or process anyone's data, the comment system is controlled by a company called Disqus which is compliant, our servers are located in the US in Texas, the software stores IP information which every website in the world does for basic diagnostic logging but gets deleted after a few days, every damned site on the internet uses cookies and making you click that everywhere is lamosity in the extreme.
I can't imagine WordPress is currently GDPR compliant out of the box, but I'm sure there'll be a plugin or update for a user to get their data (we however don't have user accounts, Disqus handles that.)
So, you may have noticed a full page Disqus popup, there's the EU compliance there. I don't know how they're going to attempt to say they comply with the right to be digitally forgotten (when you reach the point where your neo-nazi past has become a little troublesome with your desire employment,) but there's that aspect.
I'd heard it reported on the news today that a lot of these companies had been blocked in the EU, but that appears to not be the case. They've just ceased serving up content as they're liable to multi-million dollar fines if they continue operating in (or selling selling ads/info to,) the EU. Begs the question what information were they selling?
While I fully plan to use all data collected from you guys for nefarious purposes, that is for another day. I'm too busy today with the 5yo in tow as we have no kidsitting for a week for her.
What I find interesting here is that the GDPR looks like it is going to be next to unenforceable, much like the US's can-spam act. Oh, you've got that one major player who admitted violating the rules? Well then… let's have at them.
Incoherent writing caused by 5yo in office.