Google Home may now accept up to three commands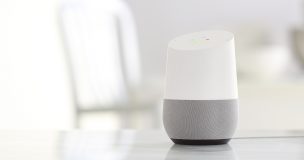 Google has for the past few months been taking two commands such as turning the lights on and setting the temperature, but now in some areas it appears it's accepting three.
In a now-deleted tweet from Made By Google it was announced that Google Home could perform up to three queries at a time. It was later clarified that this was only available in some countries, and then the original tweet was removed with only the following to reference it.
We appreciate the feedback. This feature is supported in the US, UK, Canada and Australia using the English language.

— Made by Google (@madebygoogle) June 12, 2018
I don't know why the tweets were deleted, but perhaps the feature just straight out isn't ready or broke right out of the gate.
I still struggle with Google Assistant from time to time getting one command right so the idea of getting three correct in a row is a daunting challenge. No google, I did not ask you to play Kenny Chesney, I have no idea what you heard.
Assistant on my phone is being uniquely dense today so getting it to do one thing let alone three is not happening.
Now if Google would just add a silent mode so I don't have to hear "OK I'm turning on the light" when I'm looking at the light.
[
Android Police
]