Got slow WiFi performance? Forget that access point.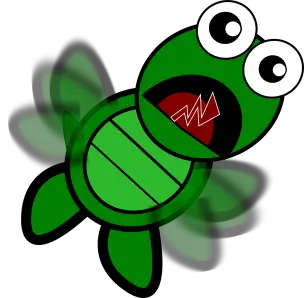 If you've suddenly noticed your formerly great WiFi speeds are abysmal on your phone, and further tested to note that they're fine for everything else, forget it. Well, forget the slow WiFi access point and rejoin it that is. As a second resort.
Since the Android Oreo update on my Note 8 I've occasionally noticed my file copy speeds going from around 40MB/s to about 2. When I go to WiFi and tap on the currently connected network I'm now on the 2.4GHz channel running about 24mbit as opposed to the supposed 800+mbit connection it normally claims.
This is on a connection where I regularly speedtest 400+mbit throughout the entire house.
Whether this is an Android Oreo thing, or a Samsung thing, or just random, it's not a thing I'd seen before and I've seen about everything man.
I believe the issue stems from the phone connecting at the extreme range of WiFi as I get home. I've been out in the yard a little more lately trying to turn my house into something that looks a little less like an IT technician's house. The phone negotiates the best connection it can get, and never seems to try going back up once it's gone down.
It drops from 5GHz channels to the 2.4GHz spectrum, then ramps down from 100+mbit to whatever the best it can get where I'm standing (brick wall, 80 feet, garden,) and then it stays there for the rest of the night. Solid, slow connection held.
Did you turn it off and on again?
Sometimes turning WiFi off and on again will result in the connection increasing speed, but sometimes the OS just has decided you're going to connect to the slower 2.4GHz connection whether you like it or not. So easiest solution here is to forget the access point and rejoin.
Alternately you can get a WiFi connection manager and attempt to force the connection to a specific MAC (most dual band routers have a different MAC for 2.4 and 5GHz)
Alternately hardwire your phone into the network and be done with WiFi issues.

TL;DR Slow WiFi
Option 1 – turn WiFi off and on again
Option 2 – forget the access point, rejoin formerly slow wifi network
Profit.
Alternately your phone's broke
Slow WiFi performance could be an indicator there's an antenna broken in your phone. This assuming other devices on your network are fine. This is unlikely, but if you're seeing a slowdown and neither of the options fix it, may be time for service.
Alternately your router's broke
Unlikely if other devices are testing fine, however if slow wifi is just on your phone+just your router, you might have something incompatible. Try updating firmware on the router, or just get the best. I should note that was the best as of a year ago, beats me if it still is.