Jabra Elite 25e Bluetooth headphone review
Every now and then I stumble across a product I meant to review that got misplaced, the Jabra Elite 25e is such a product and I really wish I'd gotten to this review sooner, although it would not have changed what the results were.
I recently rediscovered my Jabra Elite 25e after setting it aside from a somewhat frustrating first four days of use to try out some different earbuds / try it with a different mindset / the fact that I didn't pick them up again for six months may give you an indication of where this review is going.
The audio is good, the battery life is decent, the microphone from what I can tell is adequate, and for a few reasons I don't like them.
I did a little checking on the reviews at Amazon and the feeling appears to be about the same. Nor particularly comfortable. Literally every other Jabra headset I've liked and this made me wonder if something was afoot with my ears.
The battery life and charging were good. It was not the fastest charging I've seen but one battery would more than be as long as I could wear them, but my ears were hurting. Every other Jabra headset I've had had six or seven sizes of earbuds, every single one I was happy with one of the options. Not this one.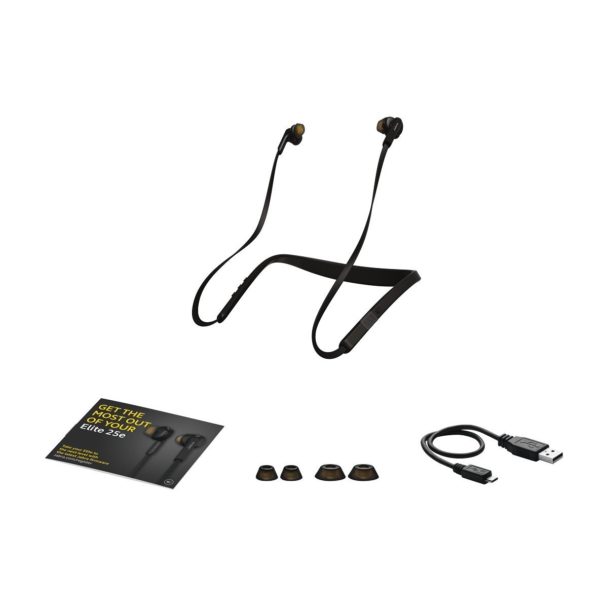 I guess depending on your ears will depend on how you like it. The Amazon reviews of this product seem to indicate issues with quality and battery life above the ear fit, but after seven months of ownership and a week of use I'm not seeing those (not that I would with only a week total of use.)
I'm probably not going to wear them again. If you're in Nashville and want some barely worn Jabras drop me a line.
Other than the fit, I find that the Jabra Elite 25e Plus/Power/Minus buttons are tactically indeterminable if you're in a rush. Just a little beef with not having a little nub that tells you you're on Volume Up button instead of vol down. No no, seriously I wanted to blow my ears out. This isn't a Jabra exclusive gripe as a note, but both the plus and the minus on these are indented inwards.
I've loved a lot of Jabra's products in my time, these Elite 25e feels like an entry level product not really in the class of the Jabra products I've covered before, but for me mostly it comes down to it just didn't fit well and they've done a lot better in the past with their other sport products. Get one of those.
So yeah, I think they might be worth it if they feel comfy, but this is probably one I'd skip. Even the Amazon graphics I'm using because I can't find seven month old glamour shots seem below Jabra's general standard of good. Also sorry I didn't tell you to skip it earlier. Kids have otherwise caused the house to exist in a perpetual state of chaos.