My August, an IoT month of fails
I've been taking notes on how badly the Internet of Things has been lately. Partially due to the Bitdefender Box 2's propensity to update at the most inconvenient times, and also because IoT is becoming extremely annoying. This is what a month has been like in 2018. May also read like "get off my lawn you darned internet!" – there's some non-IoT things near the bottom also.
Getting kids a haircut, FedEx presses my Vodool video doorbell to ask if they can leave a package that's been hijacked by a rogue Walgreens (really long story omitted.) I go to answer to tell them god yes, leave it on the porch with a sign that says "steal me," rather than let it circle back to Walgreens again (it's been in a loop for 6 days at this point,) but I can't.
This particular time I watched in slow motion as the image started to draw on my screen and discovered that Sprint was at fault here. 0.05mbps download speeds. Rockin. Missed that call.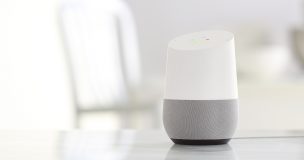 I attempt to get a song I have in my library to play on multiple speakers in my house. The results were not good. The next day or two it started working. Then it stopped again (the same commands.) Then it started working again.
I'm under an embargo on this next one so generalities here: after successfully setting up a sound device I found it would not appear as a cast-to device if it were named what I wanted to name it. After multiple attempts I decided there must be a set of names that cannot be used and named it "Otter" and suddenly I can cast to it. Multiple people attempted to replicate the issue and could not. I attempted to replicate the issue and it was fine. Then the next day it wasn't and only would work if I named it "Otter" or anything that did not have the word "sound" in it.
Deciding to use a stringed command and knowing that my Nest is on ECO mode currently I ask Google "Hey Google, set the hallway to cooling mode and set the temperature to 70 degrees." What I get back is that the hallways is in ECO mode and has to be changed in order to cool. ECO mode then shuts off and standard cooling kicks in at 75 degrees.
It appears it either processes your requests in reverse order or all at the same time.
---
Driving to pick up my daughter from school I asked Google maps to direct me to her school. It routed me on a six hour drive. I asked again for it to navigate me to her school name and nope, six hour drive to another state.
I had to mispronounce the name of the school in order to navigate there.
Finally it's set. I looked and verified where I wanted to go, all looked fine (I was using navigation to avoid traffic) and off I went.
It sent me a weird direction and as I'm headed toward my daughter's school it demanded I turn right (which is not the correct way to get). At a traffic light it's got an additional stop listed at a doctor's office. Uh, no. No idea how that got there. I removed the stop and headed on my way. It informed me that turning down this random road was going to take 3 minutes to get to her school. Let's do this Google.
So I sat in a parking lot basically for the next 20 minutes. Jay Z and Beyonce had shut down a road in Vanderbilt and this meant the street I was being funnelled down was not moving at all. 20 minutes later I manage to extract myself and tell Google to stop navigation as I'm now having to drive all around Vanderbilt to get to her school
It pops up and tells me to make a u-turn to go back down the parking lot street. I tell it to stop navigation. It tells me to turn left, I tell it to stop navigation. It keeps giving me bad advice based on traffic conditions that are not correct, I keep telling it to stop and I finally turn my phone off because it will not accept a voice command and I can turn a phone off without looking at it.
I get to my daughter's school about 13 minutes after they lined them up. Usually all the kids are gone within 5 minutes but today I'm not even in the bottom half of parents attempting to pick up their kids.
---
Maggie, my 5yo asked Google to play "diaper pail" or something similar. Not entirely sure because it doesn't appear in my timeline. A minute or two later I'm hearing Closer by Nine Inch Nails and trying to cut the song off. Guess I'm going to have to turn on parental controls for more than just her account.
---
I've got an IFTTT set of actions that happens when I get to work or leave work. Basically a power outlet kicks on, a log is made to a spreadsheet (working hours) an email is prepared about the status of things and sent to me, it's like a personal assistant. I leave the office my miles are tracked in the event I want to claim them. Yeah, that just completely stopped working for several days.
---
I'm trying to have a conversation with someone when my phone starts exploding. The kids have discovered the doorbell makes my phone ring and there's no way short of uninstalling the software to stop them from announcing their presence.
---
The IoT portal I'm testing out updates itself, reboots, and now I have a series of alarms from motion sensors, cameras, and everything connected to it all at the same time about 3am that they've lost connectivity and now it's been restored.
---
Waking up to a music alarm the music starts, then shuts off immediately. Internet had blinked right at that perfect window. No backup alarm logic of "hey, the stream stopped, let's play something annoying to make sure this person gets up"
---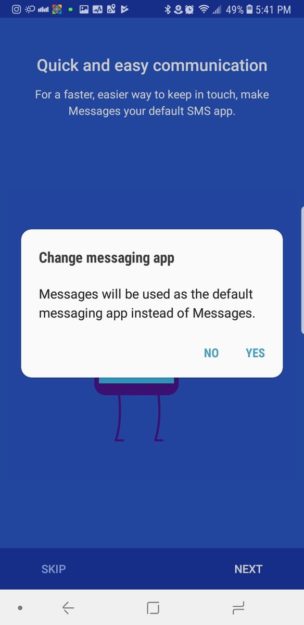 I switch from Messages to Messages. Not to be confused with Messages or Messenger.
---