YouTube TV two weeks in review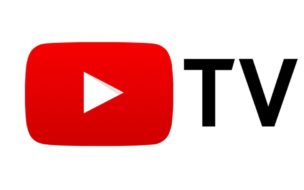 I cut the cord the other day and picked up YouTube TV as my first streaming service. As such this is not going to be much in comparison, just impressions of the thing.
Updated 4 hours later with evident complete local outage (and resolution)
First off, every channel looks better than what I was getting on DirecTV satellite. I'm not entirely sure what my setup was, but I was told when I got it it did 1080p, and discovered that was a dream and only worked on streaming.
But I'm not here to diss DirecTV. I came to bury the dish, not to diss it.
YouTube TV is a $40 a month streaming service that's only available in select markets. It includes a cloud DVR, local channels, national networks, and add-ons.
Adding and removing packages on YouTube TV
There are add-ons including Showtime, Fox Soccer Plus, Shudder, Sundance, and more. I had to google the hell out of this because once you've signed up for YouTube TV there's no evident way to see or add these from the TV or iOS.
At this point I sat out on a Google Search to learn that no, there's no way to do this from the TV. This has to be done in the YouTube TV app (Android only,) or web (and it took me a while to find maybe because I'm old).
This seems like an oversight that could have been fixed faster than the FAQ could be put in. Seriously, create a link for management on YouTube TV called "settings and packages" rather than a near clone of the TV experience with one almost imperceptible different option (if you're in a browser open tv.youtube.com then you'll see your face/icon to the right, click that, then settings, then you're in the membership area.)
Add-on packages as of this writing all have a seven day free trial and are
Showtime $11
Starz $9
CuriosityStream $3
FOX Soccer Plus $15
AMC Premiere $5
Shudder $5
Sundance NOW $7
What's the YouTube TV quality like?
Here's what they say
All the channels in our line-up are currently broadcasting 720p or 1080p depending on the channel. You'll typically see either 720p with 60 frames per second or 1080p with 30 frames per second. Hope that clarifies.

— Team YouTube (@TeamYouTube) March 28, 2018
In the event that embed goes south, all channels broadcast 720P/1080P depending on the channel at 30 or 60FPS.
With the embedded "stats for nerds" option I can see it's streaming at about 50-75mbit usually (update: it's not, that's the guestimated network capabilities) and the traditionally not OTA networks seem to take advantage of it. For comparison, Netflix's "4K UHD" option streams at about 25mbit (invalid comparison due to speeds not being 50mbit). Sports look very good. The E! network looks decent for once (seriously never noticed before how bad it looked on X & DTV,) and most of the networks look great.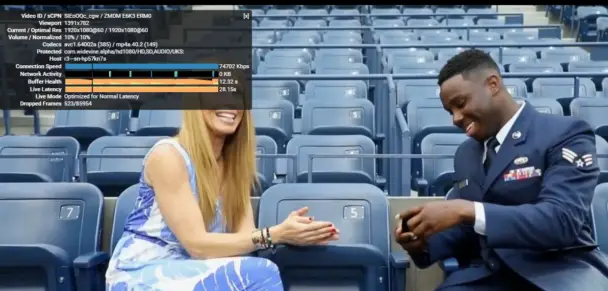 Unfortunately that's "most," and not "all."
While my local channels come in and look acceptable, they're suffering from some sort of reception or codec failure and look better over an antenna.
Let me stress I'm being picky here, I don't think the average person is going to walk up to their TV, and count pixelation, artifacting , and blackness streaking. To hazard a guess I'm assuming they are getting either a feed or an OTA broadcast and re-encoding it live for YouTube TV. It's the sort of breakdowns one sees when attempting to reprocess a video file without having the original source. I really think they're getting the OTA local channel streams, decoding, reencoding, and transmitting.
They're just less crisp if my eyes don't lie. Which they might be doing, who knows.
YouTube TV ease of use
Let me preface with when I say the entire interface needs to be thrown out and the person who designed it burned at the stake I mean that in the nicest way possible. I realize there's only so much you can do with directional buttons, an OK button, and back.
That said, serious hurting of people occasionally feels justified. I'm also at somewhere around two weeks of playing with it so maybe I'll get over it.
On the Roku interface, and if memory serves the Vizio Chromecast Ultra style interface, from live TV to get a guide you press down, then left, then ok, then a guide pops up that floats over the video that's on. There's another way to get to a guide that doesn't float and that involves the back button. Once you get into that other guide you then have to exit it via an option that appears up top.
The channel guide is pretty good for a half-hour window, however what if you want to see the future? Well, open the full guide and.. yeah, looks like you can only see the future for one channel. I kind of like seeing what all is coming on in the next little bit personally.
Unexpected blackouts
I initially went for YouTube TV because I wanted something with local channels at part of the basic package. It's also not really a secret I'm a Google fanboy in many areas. But I really wanted the local channels. What I'm getting is very unexpected and unannounced blackouts.
Not that I watch Kelly and Ryan, but I was trying to do a comparison screenshot for quality and ran against yet another blackout.
I will point out I'm not really experienced on a lot of live streaming services yet, so if this is common just let me know in the comments section (be nice, I'm new.) It does seem like if they're not going to allow a broadcast over the internet it could be fairly easily marked as "this is on, but you can't have it."
YouTube TV DVR is … meh
It records, 9 or so months of recordings, there are no options. Your episode of Simpsons delayed due to a football game? Forget about recording an extra 5 minutes. Want to record a live event a little long? Good luck with that – set the next thing to record. DVRd recording of your show messed up? Have fun trying to get a recording when it re-airs.
Want to watch an old episode you recorded and skip commercials? As long as it isn't on demand now you're good but if it's on demand, you're going to have to watch that along with the unskippable commercials.
It's OK but I've already run into some issues.
YouTube TV overall
While the service has not gone down since I started, with the random channel blackouts due to licensing and my dislike of the interface it's starting to feel overpriced for what I wanted it for.
Check out our live streaming guide if you're looking for a constantly updated channel list and price breakdown
Update: Well that didn't take long – my apparent outage
I was watching all my local channels disappearing. This is about four hours after I posted the initial article.
This also includes Disney chanels, Universal Kids, Cartoon Network, FX, FXX, BBC America, Pop, Sundance TV, TruTV, USA, Nat Geo, E!, several others.
Annnnnnnd it looks like the issue is with the web interface for YouTube TV and can be solved like all things by simply reloading the page.