Cutting the cord but don't want to pay for a streaming plan with local channels?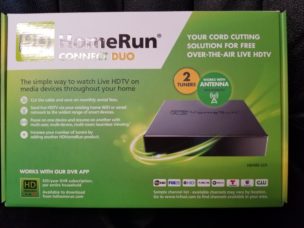 In today's edition of Pocketables cord cutting, we're going to talk about how to get your local channels without paying extra for them as part of a streaming service. You'll also be able to stream them to pretty much any smart video device.
Besides potentially saving you money, this will also continue to work when your internet goes out (except for streaming outside your house,) so it's cool. This can be modified if you don't care about DVR capabilities or TV Guides, so don't get sticker shock right off the bat.
Before we go any further I'm going to fully mention that Plex sent me this stuff, and as such this is using their solution. Others exist, we will probably cover them later.
Plex is a media center solution that works with most devices, however you will probably need a PC or Mac running in order to record and use the server features. There are Linux, FreeBSD, and several NAS options for servers listed as well however I'm entirely unsure if they possess the feature set we're going to talk about.
Getting local channels without paying for streaming does involve two or three one time purchases
You can start with just the first two to determine you can receive HDTV over the air and are satisfied with the quality. You can stream in-network with those using a URL and VLC or Media Player, although you may have issues casting to a TV. The HD HomeRun tuners just plug in and work these days. Not much to them that you have to configure other than to run a channel scan and maybe do a firmware update.
After channels are scanned, you can use VLC or similar to open and view them as an MPEG stream, or head right into Plex to get it started on setup.
As a side note, there are many wireless TV tuners available, and there are tuners that can tune and stream four stations at once. Pick what you want, I'll silently judge you over here. Make sure it'll work with Plex if you're going this route as I don't think they all work together yet.
The antenna Plex sent me just sort of sticks on the window, runs down to a little USB signal amp, although that only brings in a couple more channels, and that runs into the HD HomeRun box which plugs into my network. From there I can tune a couple of channels at once and the picture quality is surprisingly good.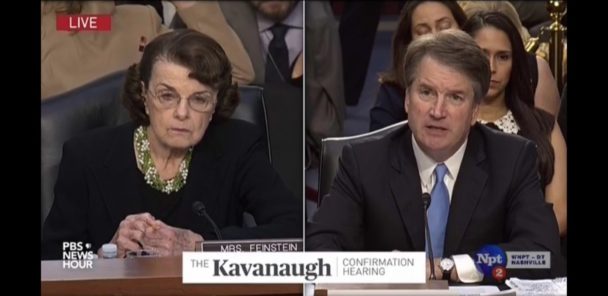 I mean, I've had DirecTV, YouTube TV, Comcast XFinity, watched via several packages at friend's houses, and the over-the-air quality appears to be slightly better than all of them. Thanks Obama. Then again, quality does diminish when the weather goes sideways, and if you've got a giant building between you and the broadcast towers you might have some issues.
Plex is one of two apps I use on my TVs. My DVDs are in a box in the closet, copies are on my Plex Media Server. The kids can choose their movie or TV show without ever putting a grubby little hand on an easily scratchable disc. Shows I record OTA are sitting there with descriptions, can be automatically rotated out or stored for years if I want.
I can flip from old ripped movies to live TV with a couple of button presses and other than Plex not currently routing streaming services such as Netflix or YouTube TV through it, the software is close to being exclusively the app I use on my TVs.
I've got a Roku-enabled TCL unit that's my main TV and a Vizio unit we've talked about in the past that's using some sort of Vizio-enhanced Chromecast Ultra software.
As long as the HomeRun unit is on the same network as the Plex Server it will pick it up within a few minutes. Things just start working. With Plex you've got a channel guide and can schedule recordings and as long as your network is set up right you can watch your recordings on any device that Plex works on and anywhere, limited only by your bandwidth back at home.
I can launch the Plex app on my phone and stream live TV from my home, or sync pre-recorded programs or movies to my phone or tablet for offline viewing (plane).
I've been using Plex for a very long time at this point, it seems about five years and three computers. I've had three issues with the software, which were all resolved within a day or two and at least one of them was entirely a Windows Update issue. In my world, this makes me impressed with their product.
I'll go into a more detailed review on the HD HomeRun device they sent me in a couple of weeks. I've got three devices I'll be putting head to head. I don't think I'll be doing a very detailed review on the antenna as I can't tell any difference between it and two others and simply not using an antenna (the HomeRun picks up everything where I'm using it except two religious channels without the antenna).
The only complaint I have about Plex's handling of live TV is there is no option to give non-administrators access to a live stream. Non-admin users can access pre recorded, but not live. If you're the only person who's going to use your media server this isn't much of an issue, but if you're trying to provide a program to a friend you'll need to make them a server admin if they can't wait 30 minutes for the program to finish recording.
If you're considering cord cutting, check out out our live streaming guide too.
Update: One little thing I caught post-posting that I should mention – Chromecast and some built in Plex don't currently support live TV. You can record live TV and play it back later, but if you're trying to watch local sports you would be a little behind as you'd have to watch a recording.