You know what band kind of rocks? This one.
I get more industry mail than you'd expect (tech, film, music, audio, babies, etc) and ran across this band the other day (a band named Magnolia North.) Getting pre-release music via PR is not something rare, but me sitting down and listening all the way through is.
Listening all the way through an album twice, that's rarer. This fifth listen I'm at the point of thinking I should force them upon people so here you go.
The band's named Magnolia North, their album reminds me a little bit of a mix between REM in the Out of Time era, A kind of subdued Pink Floyd backing vocal feel on one of the tracks, generic Americana Band of 2017, a folk band playing in the middle of the woods, and a klezmer band all got together and decided to rock out.
It sort of feels like they decided to take most of my historical musical loves and somehow craft new songs in that space.
Anyway, maybe you'll like them. They've got a preview of their upcoming album on Soundcloud, which appears to be complete except for mastering (unless they want it to sound like that.) Their website has downloadable and purchasable tracks.
Full disclosure – I probably only gave it the first listen because my oldest daughter is named Magnolia, but subsequent listens have been because it's pretty cool.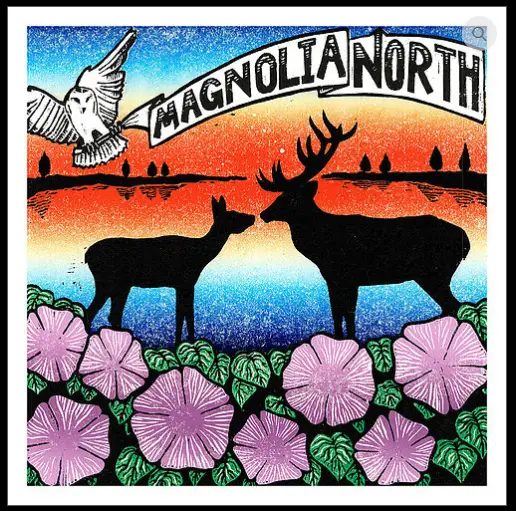 So yeah, that's my new favorite band I discovered in my inbox. What's yours?