Google Home Hubs shipped last night (supposedly)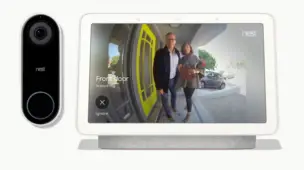 Google Home Hubs are shipping, and someone you know picked one up because he didn't catch that unlike its Lenovo peer, it does not possess a camera with which to talk to the inlaws via DUO with. Wine was also involved. Wine man…
If you ordered you should have a tracking number by now. I've got an ETA from Google of tomorrow and FedEx, which it's shipping by, has no record of anything other than that the label was printed. So yeah, I'll have fun tracking that thing.
Google Home Hub integrates a couple of my favorite things – a picture frame, the ability to voice watch YouTube (good if you're cooking,) and did I mention a picture frame? Have I ever mentioned I love those? Looking at you Nixplay, Nixplay, Nixplay, and Photospring.
It also integrates with Nest's video doorbell, so you can see who's at your door and ignore people you don't know.
We shall see.
You can grab a Home Hub pretty much anywhere stuff is sold, or online at the Google store