Google rolling out enhanced Maps which includes real time train & bus delays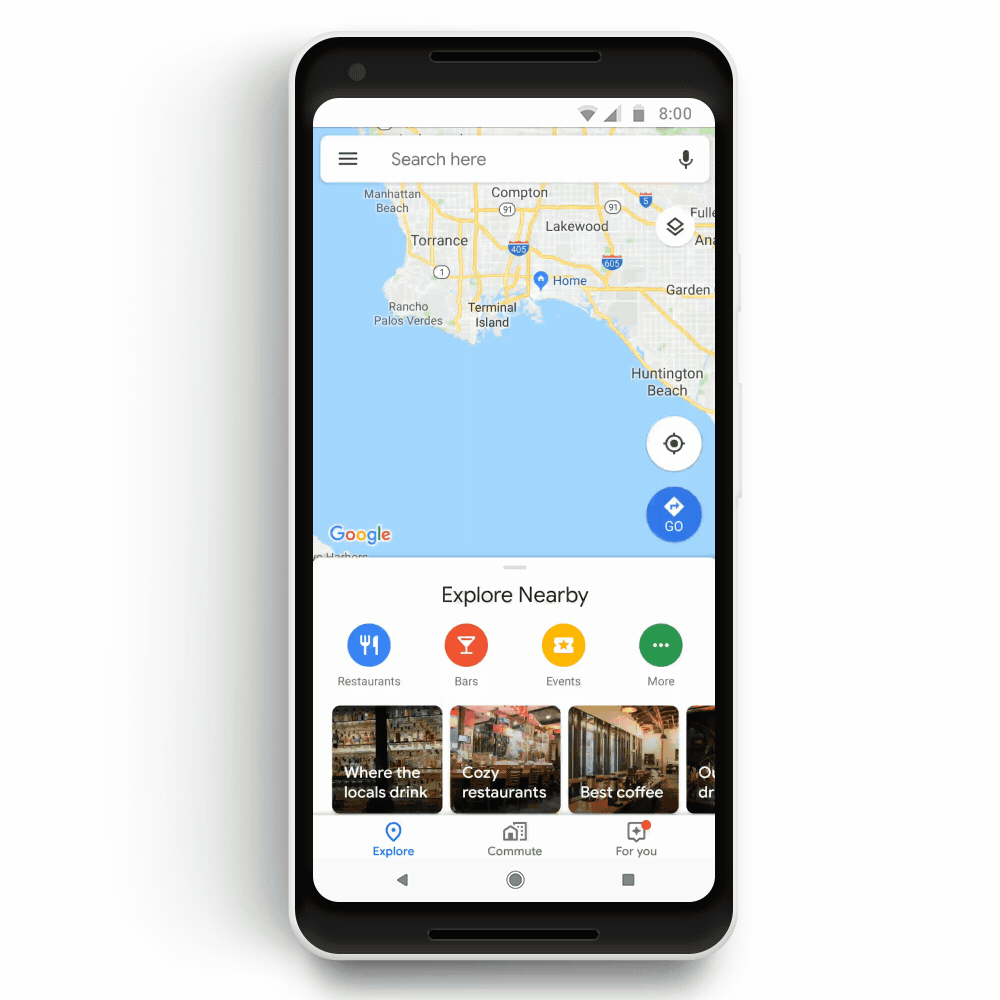 Google Maps is getting a major upgrade that includes real time bus and train delay information as well as the ability to watch your normally great driving commute suddenly go to hell because of a light misting of rain and the populace's inability to purchase wiper blades.
Mixed-mode travel is now supported if you want to drive somewhere, park, walk to a train, and get somewhere. No need to figure it out in your head or try and factor in whether there may be a crash, a train running late, etc.
In 80 regions  you can now see where your train or bus is in real time so you can stop craning your neck to see if you can spot it.
And several music streaming services are controllable via the maps app so no need to get out, launch your favorite, and then come back in.
Navigation times by (it looks like,) quarter hour will be available so you can see that enjoying that coffee for six more minutes is either going to delay you by half an hour or make absolutely no difference to your arrival time.
Overall it looks like there are a lot of features rolling out that could solve some headaches, or create more. Soon we may have the excuse "Sorry guys, my AI was wrong so I'm here on Wednesday at 11:38am instead of back in 2018."
Or they might do it right… I do fear a bit of change ever since that near year on the EVO line where they couldn't fix it and neither could HTC.
[
Google Blog
]