Some movies being upgraded to 4K on Google Play Movies
In a move that's completely designed to increase your enjoyment and has nothing to do with saving Google thousands of terabytes of storage of low quality copies of movies, some of your old standard definition purchases will be being swapped out with 4K versions in the near future (or now).
…Or as near to 4K as their bitrate will allow (which, like Netflix and Amazon, is not very close).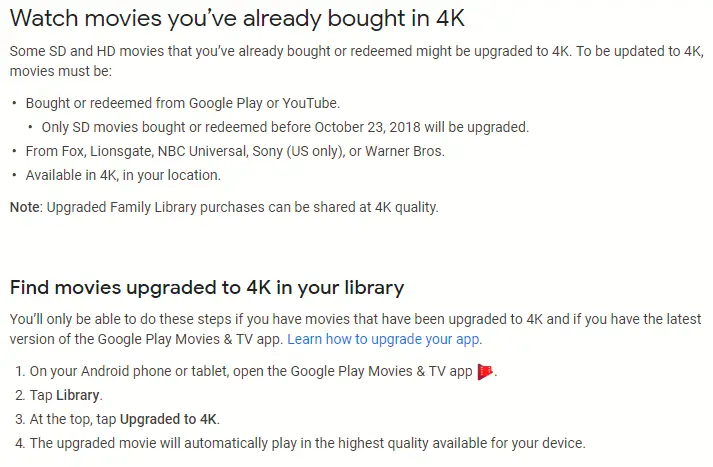 Sadly it appears nothing in my vast library of Google Play movies (Elf, Lord of the Rings,) has been upgraded, and I'd settle for a solid 1080P 30+FPS over what's being served as 4K on most of these services.
[
Google
, most likely via
Android Police
]