The PICUN H2, another pair of "Me Too" Bluetooth Earbuds
The Picun are a fine pair of headphones, there is always a smattering of coupons available to bring down the unpalatable $22 price, let alone the ungodly $48.99 mSRP.
Don't let the utterly generic packaging fool you or lull you into a false sense of security that money spent on the packaging was redirected toward quality design and build. Opening the brown box you are greated with a "heart" and the normal gaggle of earpieces, micro USB charging cord, and a pair of earbuds straight from Alibaba by way of screenprinting.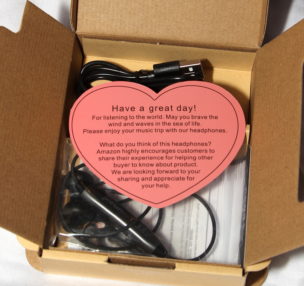 Laid out you can see it is normal fare:
The earbuds themselves don't belie the fact that are made in batches of 100,000 and have a name silk screened on them.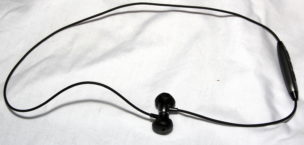 The controls are as basic as can be and serve their purpose with decent but certainly not $50 tactile feel, while the earbuds themselves are a hard and unforgiving plastic that is barely mediated by the somewhat novel shape of the "wing" earbud casing: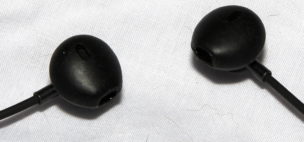 These are not a premium product, and the range often had trouble receiving through my head, If I were to wear these to bed, and the control/antenna portion was under or on the side of my head opposite the phone I would lose sound! And as for the build quality, these lasted less than 3 months before they stopped working altogether.
If you're hard up for a pair of cheap BT buds then maybe you should look at the PICUN H2, The Fakespot D doesn't look good either. I am far from the first person with problems with these buds.
$20 can be better spent on one of many other "brand-ish" named earbuds, and I recommend you do. So there you have it, while we do long-term reviews, device failure in 3 months, amortized it was probably 33c a listen at the going rate of $20. Take your money elsewhere.
[tabs tab1="Disclaimer" ] [tab id=1]The Picun H2 has been provided to me at a steep discount for the purpose of the review. As usual, with all my reviews I reserve the right to an honest critique of the product.[/tab] [/tabs]