A small annoying glitch in the Google Home Ecosphere drops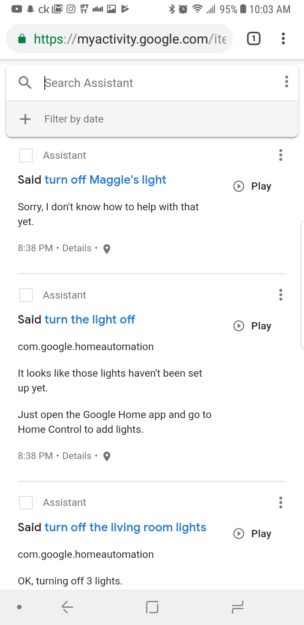 Last night you might have been one of the lucky ones to start seeing notifications to set up devices that were already set up and audio notifications that lights could not be turned on or off because Google Home/Assistant did not know how to handle that.
I received multiple requests to set up unassociated devices, and when I would get into the app surprise surprise they were all there and could be controlled from the Assistant on my phone, but not the Google Home speaker which had controlled them previously.
This glitch, at least for me, appeared on one light and one speaker. Control of the light just disappeared. Commands to the speaker in Maggie's room seemed to play on other devices. Requests to set up smart lights appeared and disappeared throughout the night.
By today, my issues at least were resolved, and looking at Twitter is seems that I was not alone. Fun reminder that all of these things are just an update away from breaking in weird and unusual ways.
OK Google, unlock the pod bay doors

It looks like those doors haven't been set up yet Dave, open the Google Home app and go to Home Control to add Pod Bay Doors

OK Google, open the pod bay doors

Playing Godley & Creme on Google Play Music

No… OK Google open the pod bay doors

…. there was a glitch, try again in a few seconds

I'm running out of air here… OK Google open the pod bay doors

Hold on, reconnecting to WiFi

OK Google open the pod bay doors
Dave slowly asphyxiates and floats off into space as Under Your Thumb plays hauntingly in the background…