Gboard adds personally configurable emoji
Because you need to text someone with your face looking perturbed, Gboard, Google's pretty awesome keyboard, now includes the ability to take a picture of you and create emoji based off of what it sees.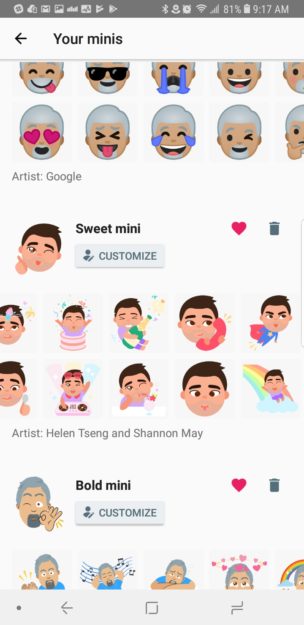 And when it gets it wrong you can modify your base facial features, hair color, etc. as I have done with the "sweet emoji" in the center of the picture.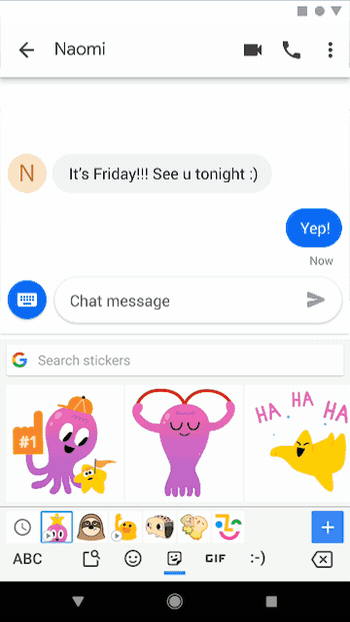 Unfortunately modifying one doesn't modify the rest, but there're only three bases of Emoji so that's not too much of a problem except when you go to try and edit one of them later. As far as I can tell they're no longer editable in the keyboard after you've set them up initially, that's one and done.
Editing, after your initial creation, you'll have to locate the Gboard app in your launcher, you can edit away from there.
Custom Emojis appear to be sent as an image. I've asked my iPhone people how they arrive and I'm told they arrive as a picture so yah.
My wife likes them better than the Samsung AR Emoji ones, and I don't disagree on that.
[
Google Blog
]