Paul's favorite things 2018 edition
It's that time of year again when an old blogger's dreams turn to trying to pay himself back for the purchase of  a fairly expensive website back in March under the guise of giving you advice about what your tech-oriented significant other will want.
And I'd like to pay for diapers and Guinness as well..
As usual, I advise don't buy stuff because you feel obligated to, don't buy gift cards because nothing quite ruins the holidays as much as saying "I love you exactly this much." and as geeks are notoriously specific in their desires, don't expect that because Paul, 40something father of two like it, your SO will.
I like these, I own and use these on a regular basis, and if you've got any questions I can answer them about said product. As a note, links are tagged, I'll make money off of purchases, don't want me to? Don't click 'em.
Everything Google Home related
Honestly I was a little hesitant to jump on board. The price was high, the security concerns were there, but what I've got now is a video chat device with the Lenovo 8″ display, a bathroom/shower companion who can tell me the news as I get ready for my day with the Google Home, and my kids have nighttime music with the Home Minis.
The Google Home Hub has also become the sous chef / recipe book that can be turned without touching of the kitchen.
I currently have 1 8″ Lenovo, 1 Home Hub, 2 Minis, and 2 Google Homes.
If anyone particularly is interested in one slightly used Google Home, drop me a line. I've got one device too many at the moment.
I should note I have no deal with Lenovo or Google, although someone did give me one of the Minis. If you're getting a mini I highly suggest the mini wall mount.
The Home Hub and the Lenovo Display have taken the place of my WiFi picture frames at home as setting up playlists through Google Photos is so easy.
Smart plugs and lights
I don't think I would have purchased the smart outlets, but having them sent for review I did play with them quite extensively and at this point find myself pretty happy with them. I'm using these and these quite extensively.
I have a smart plug at work that turns on and off my Plant Air Purifier. If I'm not there I can tell Assistant to turn it off as I don't need it running days I'm not in the office (kills some of the horrid cooking smells and dusts for me a bit).
I've got some smart plugs that the shorties in my house can activate in the dark – "hey google, turn on the lights." and 3 smart plugs (named with "light" in the title,) kick on.
And I've got some multi-color wifi bulbs that claim to be 80Watt equivalents (they're not,) in the kids room that they can set to whatever color they want (and I can slowly dim them until they're off at night.)
I've also got a couple outside that can turn on and off deck lights, holiday inflatables, etc from anywhere and on a timer. Deck lights remind me to go out and mourn the fact that I don't have a Corona Light or Dos Equis in the house.
The only thing I'll note as a warning is that the timer functions on most of these appear to require internet in order to complete.
The BedJet
I'm midway through my second review on this, but the thing's remarkable. I'd never have purchased one on my own, but when the V3 comes out I might go for that. Got no idea how to tell you how comfy that makes the bed.
TL;DR version is it's a device and blanket that cool or heat you.
So yeah, BedJet, they're pretty awesome.
Portal WiFi (no, not Facebook's Portal)
I've never been more impressed by the range and throughput of a WiFi system and I've used a lot. That said, the Portal has not aged particularly well. Features I would have expected in place at this point, not so much.
But, if you're looking for the fastest longest range WiFi and don't really care about much else, this is it. We use two of these in a 3 story 30,000+ sqft building and get 90% coverage. They're linked so one hands off to the other if you step into the elevator and go down a couple of floors.
That said, they don't scale great for business (getting a third one in for our last 10% can be a pain,) and 60 or so people added to it will tend to destabilize them requiring a power off. Home use, amazing. Business acceptable barely. Commercial no.
Luci Lumen (solar light)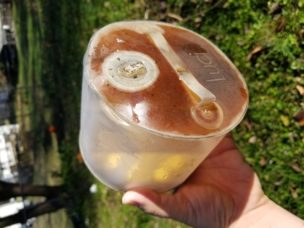 In Jan 2014 I was given a couple of Luci Lumen lights. I left them on the back porch one night and we had freezing rain that glued them to the deck, and somehow this started a four year outdoor test to death to see if these things would ever die. I was given some of the multi-color ones later in the year and let them join the others on my deck for the test / as I used them on the deck, they're cool.
The answer is yes, they will die eventually. One blew off in a storm in 2016, another ceased to function for unknown reasons in 2017. Out of five, one is MIA, two have died, two still work perfectly.
They're cool and they've got (or at least had,) an interesting social mission to bring light to people who needed it. You can check them out here.
Elepawl noise cancelling headphones
You know, I was sort of meh about these when I got them. They're not particularly great for walking in and they're a bit large and clunky, but I've really enjoyed listening on them.
There are plenty more expensive that are better and look less cheap… but these have an exceptionally consistent enjoyment factor
You can read my initial review here. They're currently my outdoor/mowing/yard work headphones and I really dig 'em.
VIZIO SB36512-F6 Premium Home Theater Sound System w/Dolby Atmos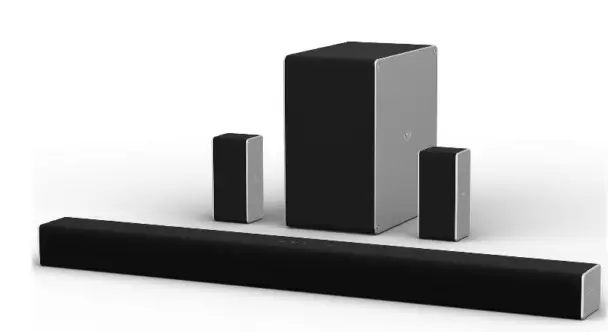 You can read my review here. I'd advise hitting a Best Buy, Costco, or Sam's Club and listening to it for yourself if you can. For the price range it blows anything out of the water, some Atmos enthusiasts say the 5.1.2 doesn't particularly do the overhead justice, but it seemed ok to me.
They're currently about $350 at Best Buy
There's a 5.1.4 coming out or out now, but I'm not seeing it.
Cansonic UltraDuo Z2 dash cam
The review before it was released (as such subsequent release models may be slightly different) – this has been in operation daily since July 2017. In this time I've caught multiple wrecks, one attempted suicide,  a car fire, was at the scene of a fatal crash before first responders, and have caught more morons than I can shake a stick at who don't know how to handle two left turning lanes (oh, we're turning onto a 4 lane bridge overpass in which two lanes are designated by these painted symbols to go to? I'm in the right lane? HARD LEFT HARD LEFT HARD LEFT)…
And plenty of boring driving videos
Video doorbell
OK, I reviewed one, I'm not recommending it any more, but man these things are useful. Here's a link that will make Paul money to not the one he reviewed.
Sea Monkeys on Mars
Not everything has to be connected….
Grab a world of adventure here.
Experience the thing that made 8 year old Paul learn to correspond with a company to ask questions about sea critters. Honestly, because of these I learned to locate a contact page, address an envelope, type out a letter, put it in an envelope, put a stamp and an address on.
Cordless electric all the tools!
I mentioned a while back that I'd picked up a Ryobi lawn mower. I had an ok first review and then promptly forgot I had reviewed it and planned a follow up. Keep in mind I do not get paid selling those things… oh wait, evidently I figured out how to back then… still cheaper to go to Home Depot though…
Anyway, I need to do a follow up. It's better than I made it sound although more expensive. So much better I ended up getting a battery powered chainsaw as well.
Engine noise gone, I can carry on conversations and listen to my music or podcasts at regular volumes.
While I'm having a pretty good run with the lawnmower, I'd probably not go with the chainsaw as I'm on my second due to the design of the chain positioner. If your bolts loosen up any you can wreck the plastic spacer if the chain hits a hard spot.
Here're some on the Amazon to compare with.
Discrete notification devices
Honestly there's nothing more annoying to me than working in an office of nonstop notification sounds. Last year at one meeting I was in it ended up sounding a little like an arcade, and having worked in one for three years I'm not particularly fond of attempting to discuss business while listening to someone's meow notifications and a quacking text message.
This has been somewhat helped by the rise of smartwatches and the like, bit if you're just looking for something unobtrusive, the Ditto has you covered.
More getting stuffed in here in a few minutes…