So help a brother out here – remotely setting up a Smart Display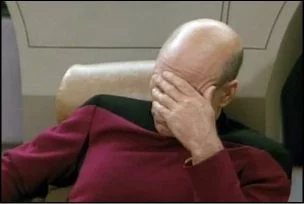 One of our Lenovo Smart Displays went to the kid's grandparents in Oregon. We've got a tech literate iPhone wielding aunt, two grandparents who just got signed up for Gmail accounts (voice recognition/Duo purposes,) one landline, one Jitterbug (cell phone,) and an Amazon Fire tablet from about five years ago.
We have one PC sitting on the WiFi I could theoretically remote into, and everyone works at odd hours of course.
The aunt managed to get the Smart Display connected to the grandparent's WiFi, and it works for everything except one thing. Duo. Duo straight up does not. It says setup is required in the Home app (according to aunt,) there is no setup in the home app on iPhone, or at least I'm told this is the case. I had aunt download Duo to run setup on her iPhone, now she's on it, but it doesn't seem to have carried over to the Smart Display which also has her Google account (as well as the grandparent's) set up.
As I'm working blind, 2400 miles away, without an actual normal Android tablet available, and with a cell phone line that we're not even sure can receive text messages being wielded by a half blind man, I'm hoping the internets can help me out a bit with a guide of how to set up your grandparent's Smart Display when every piece of tech in available isn't really Google Ecosystem.
Alternately I'll probably end up writing it in a few weeks.
The only thing I've come up with so far is to remote into FIL's computer, install an Android emulator, log in as him or grandma, set up the Smart Display that way. Alternately ship them a USB A -> MicroUSB, attempt to push the Play Store on the Amazon tablet. They only have a charge cable which is yet another hurdle.
So help me, smart and sexy Pocketables audience. There's got to be some way to remotely set these up for video calls, or at least there should be.