So what is Google Assistant actually good for?
This is taken from a very long Facebook series of responses I made when someone asked me what I generally use Google Assistant for.
I had not realized the list had gotten so long, but here's what Google Home/Hub/Assistant does for me now. As a note, if the thing doesn't have a camera or a screen you're not doing video calls I'm not going to spell those out.
What does Google do for me?
Play music for the kids at night.
I use it to set the temperature. (with a Nest thermostat)
I use it to broadcast to the house "dinner time."
We set timers all the time for things "set pizza timer for 15 minutes and remind me to watch Fresh off the boat at 8pm."
Kim uses the video version in the kitchen quite extensively. Show me how to peel a rutabaga, show me rutabaga recipes.
Tell me something good, what's the weather going to be like this week, what's the weather right now, play any youtube video ever.
The Lenovo ones can make video calls as well but I don't have that.
Disney's teamed with Google to make a lot of neat things including read-along books where you read your kid a Little Golden book and the Home unit provides sound effects.
Disney games with kids also walk them through neat little stories but are kind of a choose your own adventure book with no way to lose.
Trivia games.
I've got a couple of lights I turn on and off with Google that are useful.
If you have YouTube TV or Netflix you can also cast to it (devices with screens.)
I listen to Podcasts on my phone while mowing and continue on my Home.
The video home controls are kind of nice. It can integrate with Nest and some other video doorbells to show you who's at the door.
I've got smart plugs at work and from my chair at home I can turn them on and off.
You can set up routines – I will note I have not done this, but I should be able to set it up to start playing music on the kid's speakers, then lower the light levels in their rooms.
I set reminders on these all the time "Hey Google, remind me when I'm at Costco to pick up bananas" and when I get to Costco there's usually a notification on my phone.
I've got a Google Photos stream called 'the kids' that displays any new photos of the kids on shuffle to devices with a screen.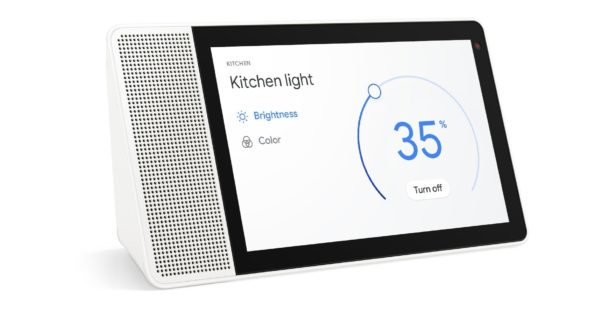 The Home Hub is an excellent picture frame, not entirely sure if the Lenovo will be as beautiful as it.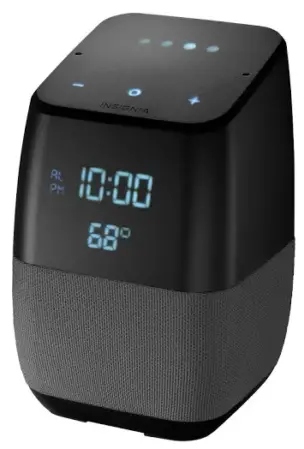 You can set it with most smart doorbells to announce people, tie it into a camera event to say something, pull information from things like the Sense Home Energy Monitor "how much electricity am I using right now?" "too damned much Dave"
If you've got a contact list and voice match you can call your contacts, if they've got DUO and a camera you can video chat with them.
Need good news? Ask Google to tell you something good.
Want to amuse a kid? Ask it if you want to build a snowman a few times.
In the morning I ask it to tell me about my day and I get a greeting, calendar events, weather, traffic to work at the expected time I leave, then a couple of news headlines. You can change what you get from there.
hey google, remember that the tickets are on the fireplace mantle… hey google, where are the tickets?
If you want, you can integrate with a home security system, door locks, etc… but wait, before you think nightmare you can set it up so that when you unlock your door it greets you and turns on the lights. Or you can unlock your door with it if it recognizes your voice. May be more complicated that I'm making it sound however.
Integrate with Chromecast in odd ways "show me the weather on chromecastname" and "show nest cam feed on chromecastname" and more.
Customize trigger phrases for IFTTT.
Turn on lights and devices in a certain room without mentioning the room… like in Maggie's room if we say turn out the lights it turns out hers. If we're in another room it only works there unless we say "turn off all the lights"
Pair with a bluetooth speaker (yes, your WiFi speaker can pair with a beefier Bluetooth Speaker and blast out some tunes)
Team up with other speakers in the home to all play the same music at once.
There's some other stuff like controlling netflix, hbo, etc that sound good in theory but were so remarkably bad when I tried in the early days I have not attempted again
What makes it so insanely useful is "hey google find my phone"
You can set different voices for different people's assistant. This is kind of useful for determining when you're not being picked up by your voice pattern… also useful to screw with kids… "daddy, why is Google a guy when you talk to him?"
And soon the kids are going to be able to call the gramps via DUO