All I want for Christmas is some fake 5G
According to FireceWireless AT&T has decided to start using a faux 5G indicator when roaming into 4X4 MIMI, LAA & 256 QAM, and other advanced (4G) LTE network areas.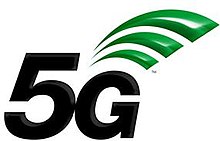 AT&T is calling their advanced 4G offerings "5G Evolution" – essentially like calling a bag of flour a cake. Yeah, it will be, later…
Actually a more apt interpretation would be calling the welcome mat to the 5G household. Yeah, it's paving the way, but 5G meh.
FW has a decent write up on it, TL;DR – AT&T's marketing department trying to claim they have some 5G and have branded some LTE "5G E"
[
FierceWireless
]