12.5″ USB-C powered LAPSCREEN touch monitor now a thing
More CES press, but this is kind of neat. It's a screen that has one input (a USB C) which powers it and makes it a second display, or potentially primary, for your device.
1920×1080 LCD 10-finger multi-touch 12mm thick, A4 profile, weighing in at 400 grams.
They list a wide range of OSs that it will support, so you can probably assume if it works with a USB-C monitor now it'll work with this one.
The 10-point multi touch seems like a clarion call for the Pi and small computing community to step up and tell the iPad to hold its beer, but perhaps I'm just imagining too far…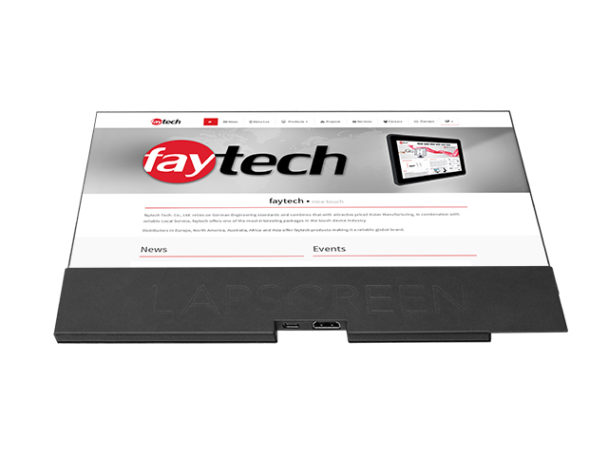 You can see the details below. I don't see pricing. While looking for articles with perhaps a decent picture of the display (neither the press release I have nor the manufacturer's website have any,) there are several sites that claim it's paper thin. It's not.
Paper is 0.1mm thick. This device appears to be 8-12mm thick. This therefor is as thin as 120 sheets of paper stacked on top of each other. This is nothing to sneeze at but it's not paper thin. Just saying. But I want one.
The following is a picture from The Verge, in which they also call it paper-thin in the headline. Linking it because my press release has the above really pretty bad images.
[
faytech
]