20% off The Phone Throne at launch this weekend
The Phone Throne is a device/carrying case that can be stuck wherever you want and will hold your phone at a viewing angle that works for you. We're going to be reviewing it in a few days whenever it shows, so don't take this as an endorsement per say.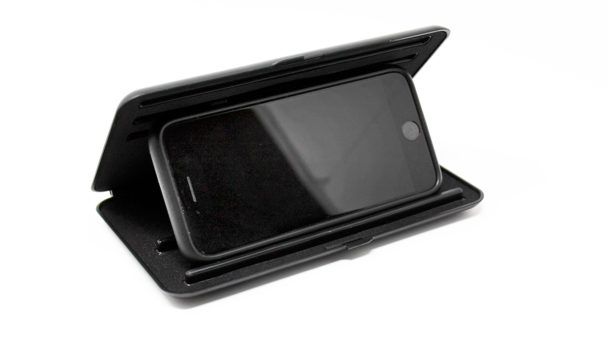 But if you're looking for a deal, you can use the code LAUNCH20 to get 20% off this weekend (ends at the end of Sunday 2/24/2019 I'm reading) and potentially try it out before we even see it.
You can check it out at thephonethrone.com and we'll be covering it at some point down the road.
Should you be interested, the official launch release follows:
---
Phone Throne Official Product Launch
Now available for sale, Phone Throne has changed your mobile viewing experience. A patented hands-free design keeps your phone upright or in a comfy viewing position to watch, chat, or text. Simply flip one open for a convenient phone stand anywhere you go.
Phone Throne's slim compact design opens large enough to hold any smart phone with or without a case. The built in stability is great for soft surfaces like couches and chairs and the non-slip feet are perfect for hard surfaces like desks or airplane tray tables.
For quick viewing pleasure, Phone Throne is the solution; a lightweight hands-free phone stand designed with comfort in mind.
Easy to use
Slim profile
Lightweight and portable
In partnership with Idea Buyer LLC., Phone Throne will be available for purchase on their Website for $29.99.
Initial inventory is expected to sell out quickly!