iClever 7.5/10 Watt Wireless Charger review
iClever sent me over a 10 watt wireless charger to review recently and after about a month of playing with it here's my take.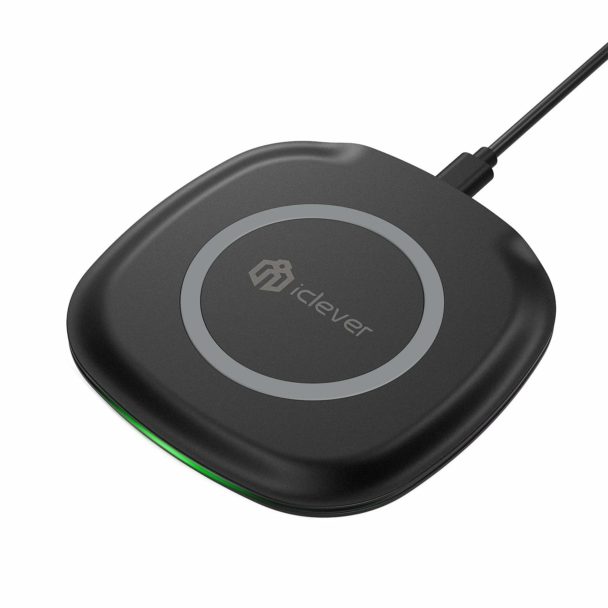 Like all wireless chargers, it's dependent on the power source to back it. It's a coil, a chip, and a cable. This particular coil is not the strongest I've had in that I can't get fast charging with my case on, but I believe that charger that did that was living fast and loose with the specs.
That charger also ended up heating the phone to 120F+ and getting thrown away, so take that with a grain of salt.
I don't have a lot to say about the iClever charger other than that they're evidently advertising it at a lower wattage due to iPhones only supporting up to 7.5 Watts. That being a large chunk of their audience they'll undersell what they can do to have the right number advertised to half the population.
Coming in at under $12 for a 10 watt charger, it's got the most watts supported per buck, although you will have to provide it with something to power those watts.
Get an iClever 10 Watt Wireless Charger on Amazon now for under $12.